2024 Chevrolet Equinox EV Debuts, and Sounds a Promising Note
Author: Auto123.com-
Published: 9/8/2022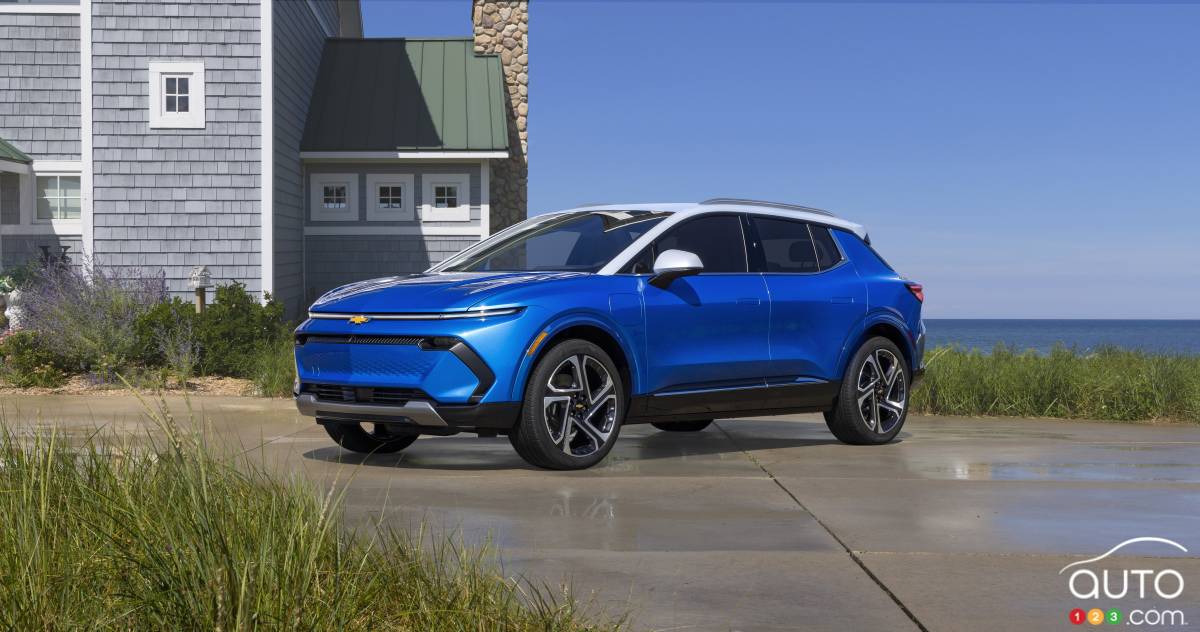 2024 Chevrolet Equinox EV Debuts, and Sounds a Promising Note
Chevrolet's next electric baby has just been born, officially. After the Silverado EV and the Blazer EV, it's the Equinox's turn to go electric.
Perhaps the most striking detail about the 2024 Equinox EV, aside from the absence of a combustion engine, is its price point. Though it didn't get specific, Chevrolet did say it will cost about $35,000 in Canada for the 1LT entry-level version. This will make it the cheapest electric SUV on the market.
The other good news regards the model's range: the estimated 480 km stacks up quite well with the current competition.
"We are at a turning point where EVs will be the mainstream choice for the next generation of customers and Equinox EV will lead this charge for us," said Mary Barra, Chair and CEO of General Motors.
In addition to its price and range, the SUV will also be very well equipped. A large 17.7-inch diagonal infotainment screen is standard on 2LT models and the Super Cruise system, which allows semi-autonomous driving, is available as an option on the most premium version.
Read more