BMW XM, New M-Exclusive Hybrid SUV, Is Here to Impress
Author: Derek-Boshouwers
Published: 9/28/2022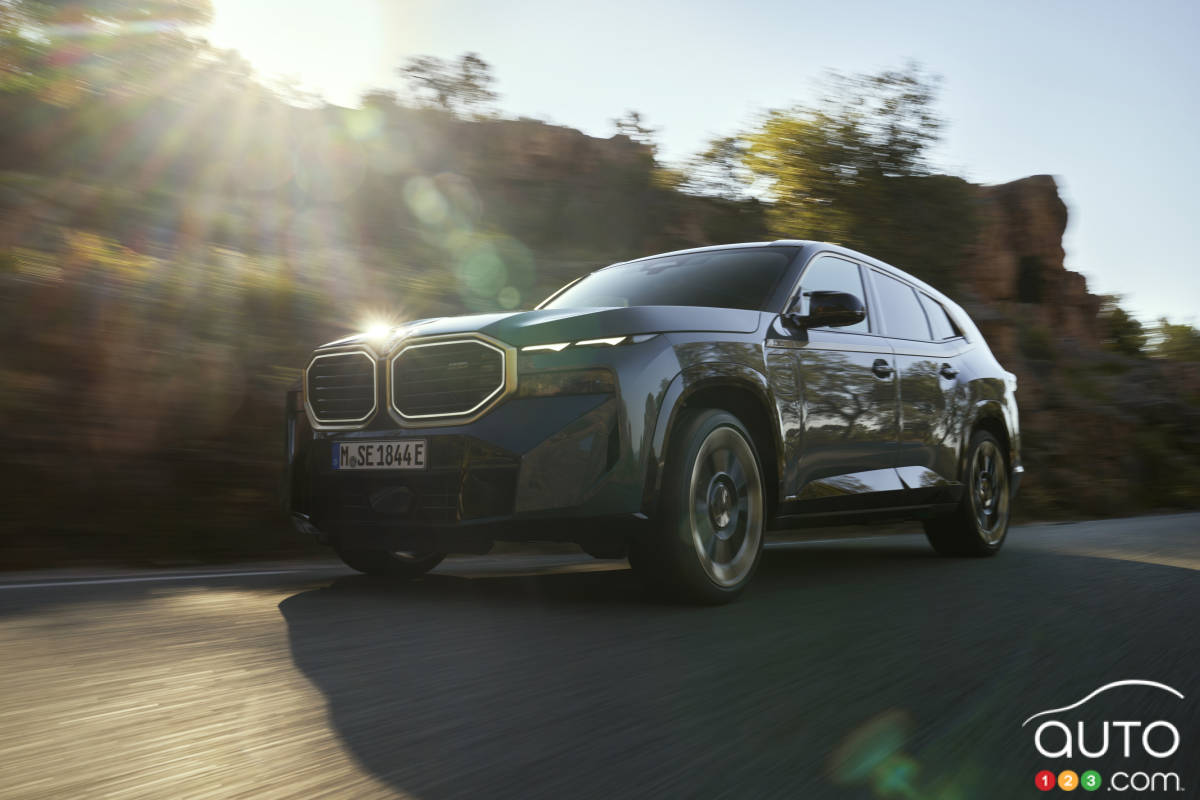 BMW XM, New M-Exclusive Hybrid SUV, Is Here to Impress
BMW today rolled out a piece of machinery no one can not be impressed by: the M-exclusive BMW XM plug-in-hybrid-electric high-performance SUV. Conveniently, it's the M division's 50th anniversary this year, so a show-stopping model like this is apropos.
We had actually seen a very impressive concept version late last year, but here we have the real thing. The XM is derived from the M Hybrid V8 race car and features a turbo V8 engine plus electric motor and 8-speed Steptronic M auto transmission. Total output is 644 hp and 590 lb-ft of torque starting at just 1,600 RPM. BMW'x xDrive all-wheel-drive system is of course present, with a mode allowing the driver to send more torque to the rear wheels.
As for acceleration, BMW gives it a 4.1-second time for 0-100 km/h, and top speed is 250 km/h, or else 270 km/h if you take the M Driving package. In all-electric mode, it's possible to do 140 km/h.
The 29.5 kWh battery gives the model an estimated 50-km range in all-electric mode, though that figure is not final. Users will need 3h 45m to charge the battery at a Level 2 station.
Browse cars for sale available near you
Read more