2023 Nissan Ariya: A Starting Price of $52,998
Author: Auto123.com-
Published: 10/6/2022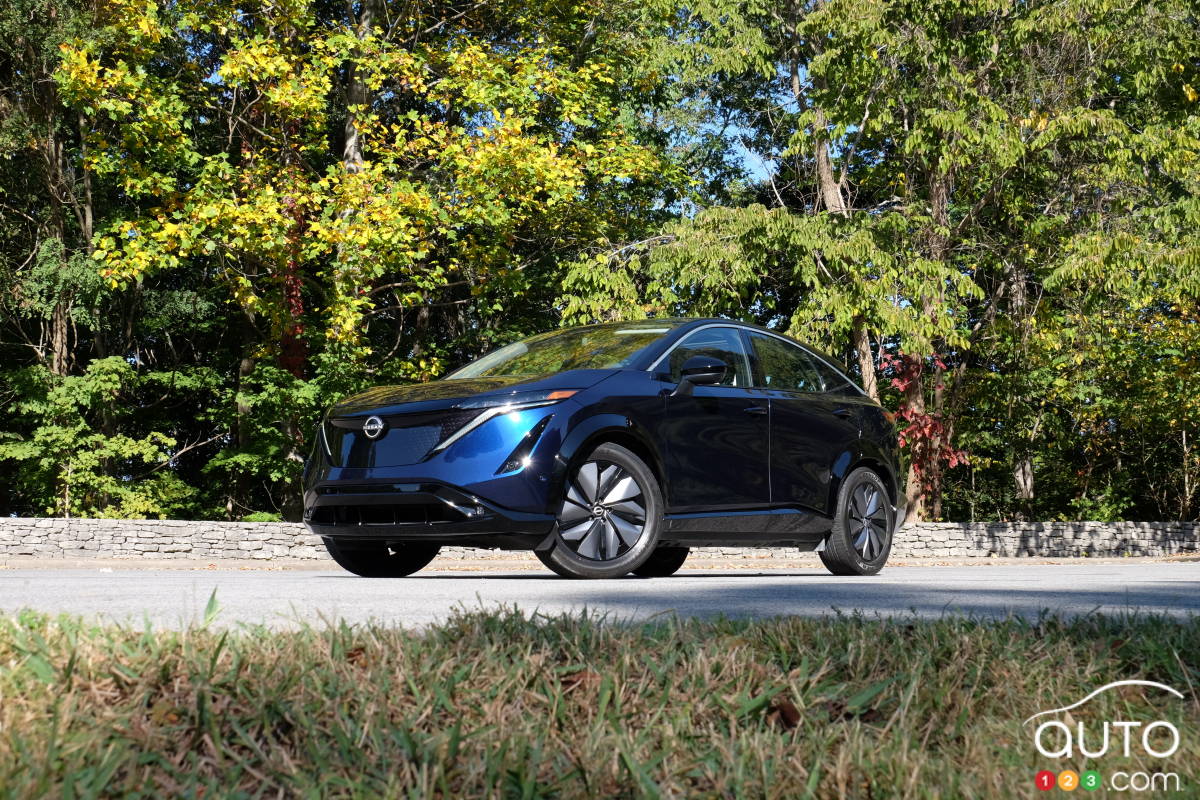 2023 Nissan Ariya: A Starting Price of $52,998
- The Nissan Ariya 2023 has a starting price of $52,998 in Canada for the front-wheel drive version.
- Prices go up to $69,998 for the most upscale version equipped with all-wheel drive.
- Our full review will follow tomorrow!
As we test drive the brand-new 2023 Nissan Ariya in and around Nashvill, Tennessee, the Japanese automaker confirmed pricing for the variants of the model that will be offered in Canada.
The starting price for the standard range version with two-wheel drive is $52,998.
Read more