2024 Honda Prologue Styling Previewed
Author: Derek-Boshouwers
Published: 10/7/2022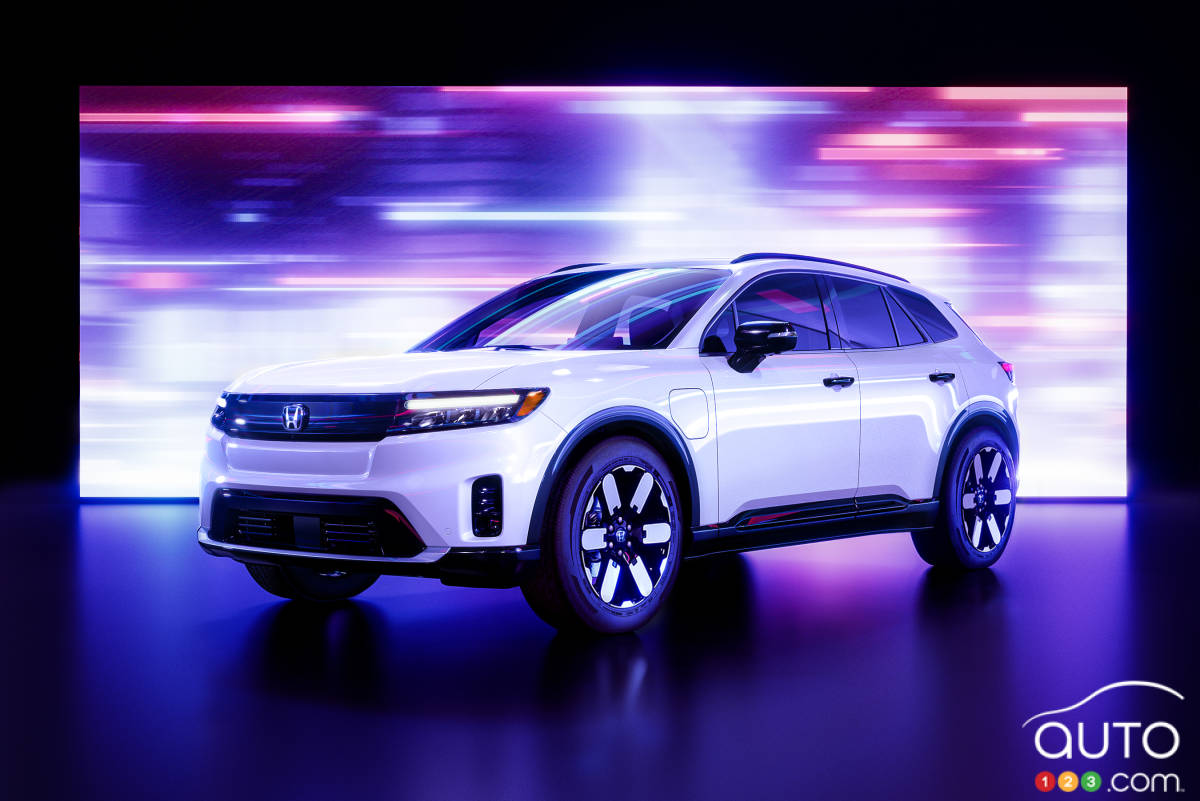 2024 Honda Prologue Styling Previewed
• Honda shows off the styling of its first all-electric SUV, the 2024 Prologue.
• The model sits above the CR_V and alongside the Passport in the Honda hierarchy of SUVs.
• Honda vaunts the Prologue's "Neo-Rugged" styling!
Honda has shared images giving a fairly detailed look at the upcoming 2024 Prologue. The brand's first all-electric SUV won't hit the North American market until 2024, but now we know what it will look like outside and in. This midsize model is, by the way, a joint project between Honda and General Motors, and is in fact a close cousin ot the recently unveiled 2024 Chevrolet Blazer EV.
Browse cars for sale available near you
Read more