2023 Ford Transit Trail Teased
Author: Daniel-Rufiange
Published: 10/14/2022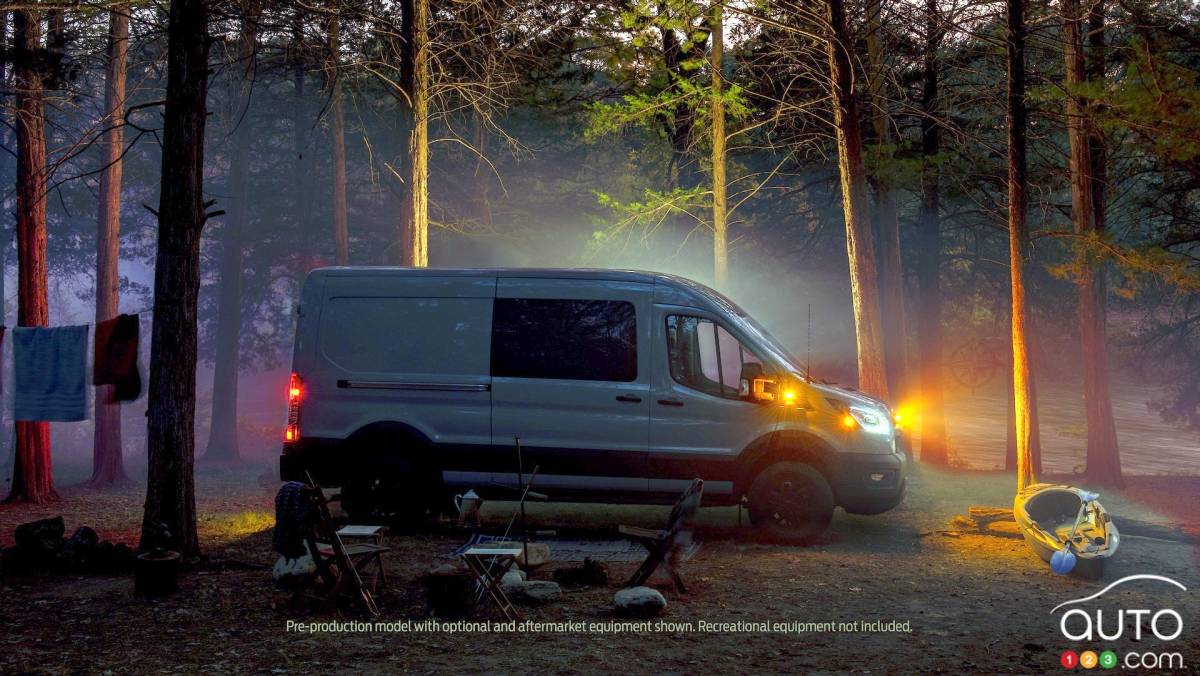 2023 Ford Transit Trail Teased
The Ford Transit Trail takes the Transit van and modifies it to offer a turnkey solution for RV and outdoors enthusiasts.
With the Bronco, the Bronco Sport and the Timberline version of the Explorer, not to mention the Raptor editions, Ford is actively working the rugged-outdoors-vehicle market.
The Ford Transit Trail is expected in 2023.
Many manufacturers are presently working the lucrative and growing market for adventure-focused versions of SUVs and trucks. The number of available models designed for off-road excursions has grown steadily in recent years.
Ford is at the forefront of that. The American automaker has produced an Explorer Timberline edition, and of course there's the Ford Bronco, which just begs owners to take it off-road.
Ford doesn't intend to stop there. The company is preparing a more adventurous variant of its Transit delivery van. The Ford Transit Trail, expected to arrive in 2023, aims to offer an alternative to the SUV and truck formats in the outdoorsy-vehicle segment.
Browse cars for sale available near you
Ted Cannis, CEO of Ford's commercial vehicle division Ford Pro, took to Twitter to make the announcement and show two teaser images of the future Transit Trail. Ford Pro, recall, is one of the three commercial divisions created by Ford during its restructuring earlier this year.
Read more