2022 Cadillac Escalade-V Review: The Superstar of the Family
Author: Auto123.com-
Published: 10/14/2022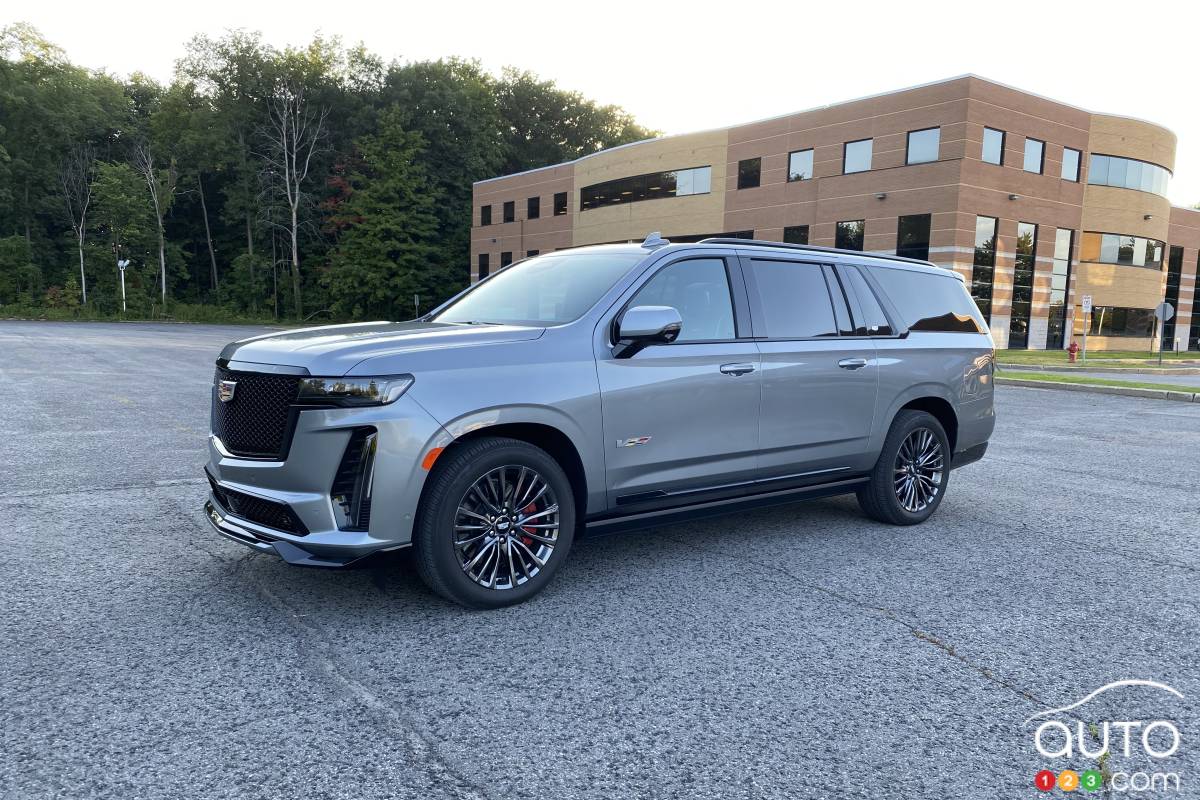 2022 Cadillac Escalade-V Review: The Superstar of the Family
• Auto123 test drove the 2022 Cadillac Escalade-V.
• The V stands for Voom.
• The SUV still delivers the same levels of luxury, refinement and comfort.
If you know Cadillacs, no need anymore to introduce to you to the Escalade. This behemoth has been around for quite a while now and is the brand's ultimate representation of luxury, comfort and prestige. Cadillac has now equipped it with the largest engine available with the V series.
For buyers of this type of large V8-powered vehicle, the price of gasoline is not important. They want space, comfort and the ability to tow heavy loads. The Cadillac Escalade can meet all these needs.
Read more