A smaller Hummer from GMC?
Author: Daniel-Rufiange
Published: 10/21/2022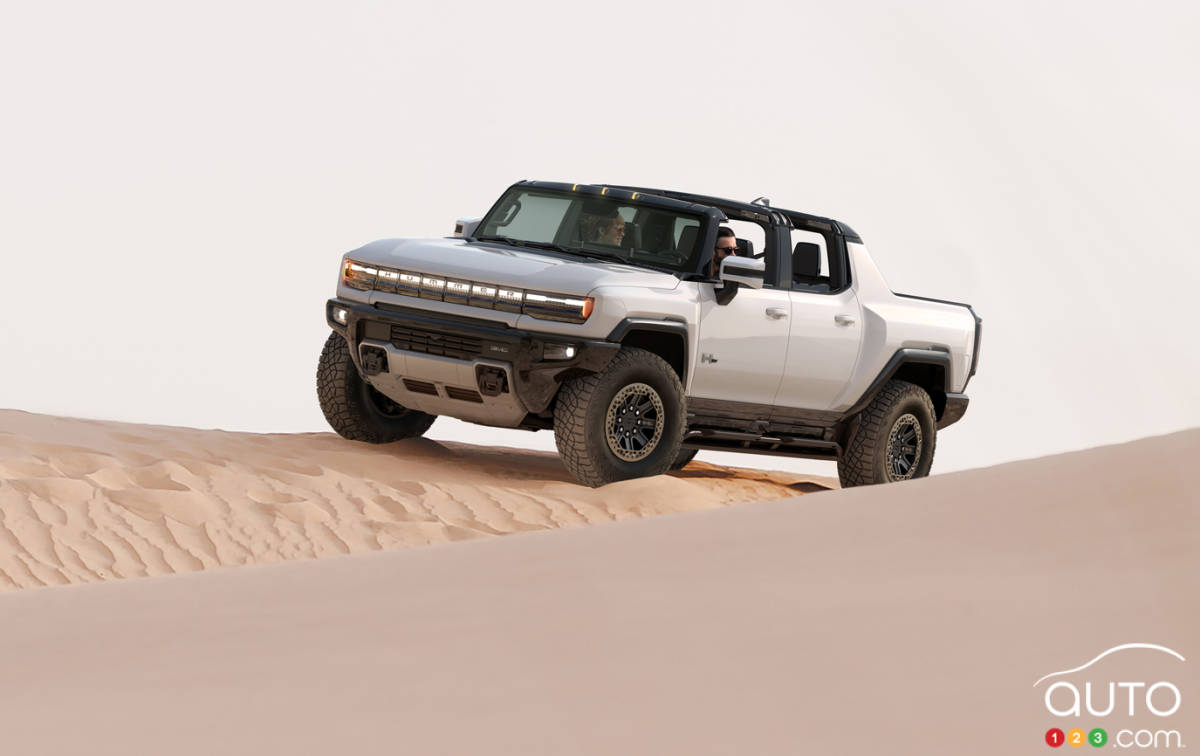 A smaller Hummer from GMC?
According to Bloomberg, a more compact electric Hummer is being seriously considered at GMC.

The current Hummer EV is a monster weighing over 9,000 pounds.

So far, 90,000 people have come forward to get their hands on a Hummer EV.
The Hummer name came back into the news a little over two years ago when GMC announced that it would be launching an all-electric pickup truck with that name. The model has since made its debut south of the border and will soon be available in Canada.
What caught our attention was its massive size and its weight of over 9000 lb. As was the case at the time, the Hummer is gigantic and heavy. Its acceptability is no longer a major issue, however, as it is now electric.
However, with such a monster, it's not clear that buyers will be lining up at the doors. Both the pickup version and the upcoming SUV also require a hefty price tag. So, there's room for one or more smaller, and more importantly, less expensive models.
Browse cars for sale available near you
Well, according to Bloomberg's report on Wednesday, a more compact pickup truck could be in the works. People familiar with the matter are reportedly speaking out.
Read more