2022 Jeep Compass Trailhawk Review: Honour the Badge
Author: Dan-Heyman
Published: 10/24/2022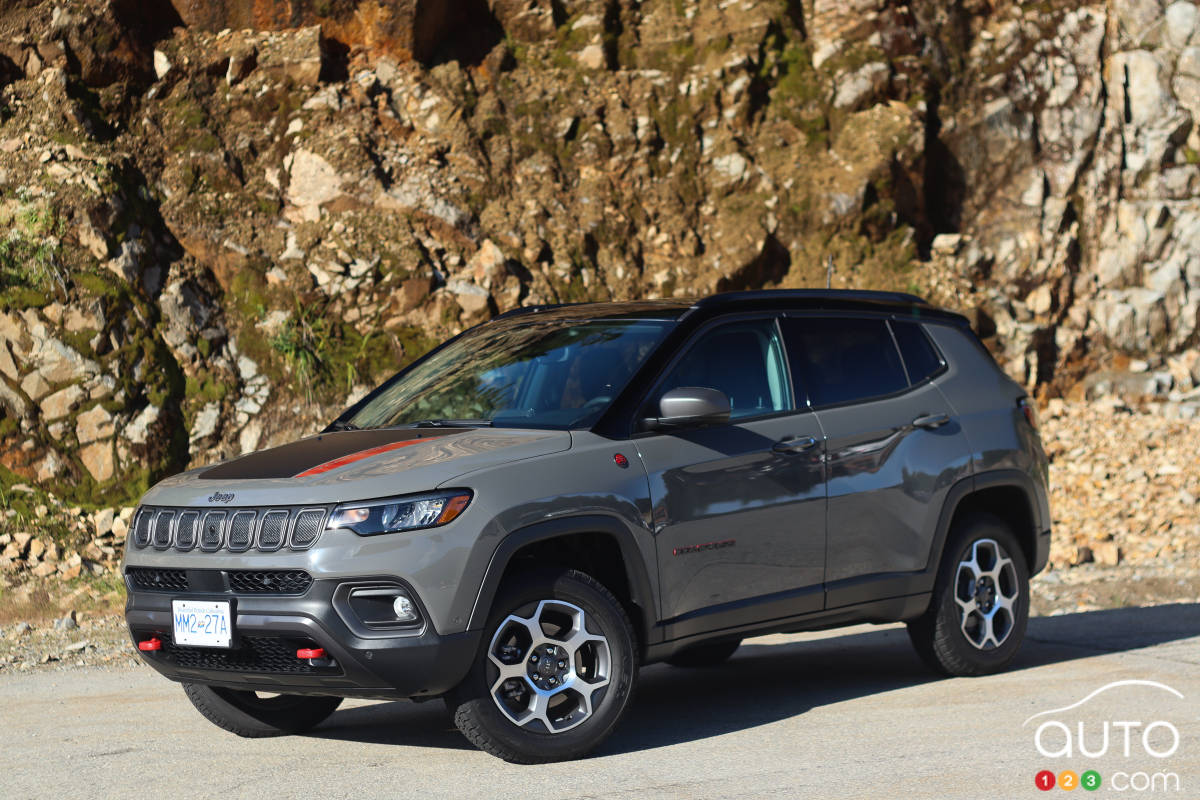 2022 Jeep Compass Trailhawk Review: Honour the Badge
• Auto123 reviews the 2022 Jeep Compass Trailhawk.
• This Trail-Rated Compass is full value for the Trailhawk name.
The Jeep Compass has had an interesting life path. It started out as a small, funky alternative to the Grand Cherokee and Liberty and that was fine. But its awkward front-end styling veered a little too far into the soft-roader realm and you had a feeling they tacked the customary Jeep seven-slat grille on there to remind you that it was, in fact, a Jeep.
Then, in 2011 it got a facelift to bring it more in line with the Grand Cherokee of the era, and that was good, but still not quite there.
Fast forward to 2018 and an all-new Compass debuted. Once again, they turned to one of its bigger brothers for inspiration – this time, the Cherokee. Finally, it hit the mark. It now offered a great mix of tough and trendy and in doing so, brought the Compass into a more rugged realm.
Read more