2023 Kia Telluride: Canadian Pricing, Model Changes Announced
Author: Derek-Boshouwers
Published: 10/25/2022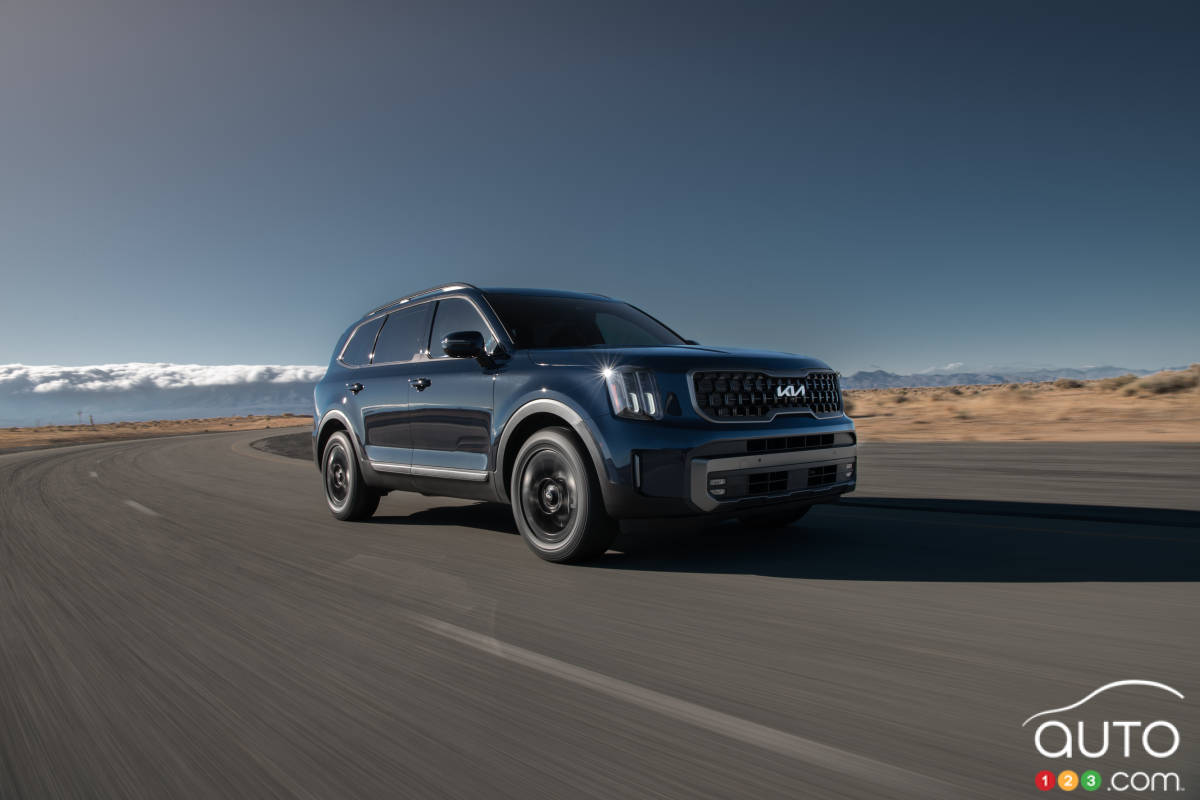 2023 Kia Telluride: Canadian Pricing, Model Changes Announced
• Kia has shared pricing details and changes coming to its Telluride SUV for 2023.
• The popular model gets two new tougher trims for weekend warriors: X-Line and X-Pro.
• Starting price for the 2023 Telluride is $49,995 CAD.
As it enters its fourth year, the award-winning Kia Telluride SUV is getting some updates to keep it popular. Namely, two new trims are aimed at attracting weekend warrior types: the X-Line and X-Pro.
Kia also confirmed a starting MSRP of $49,995 for the 2023 Telluride. The model debuts at dealerships later this month.
Read more