2023 Genesis Electrified GV70 Pricing, Details Announced for Canada
Author: Derek-Boshouwers
Published: 2/21/2023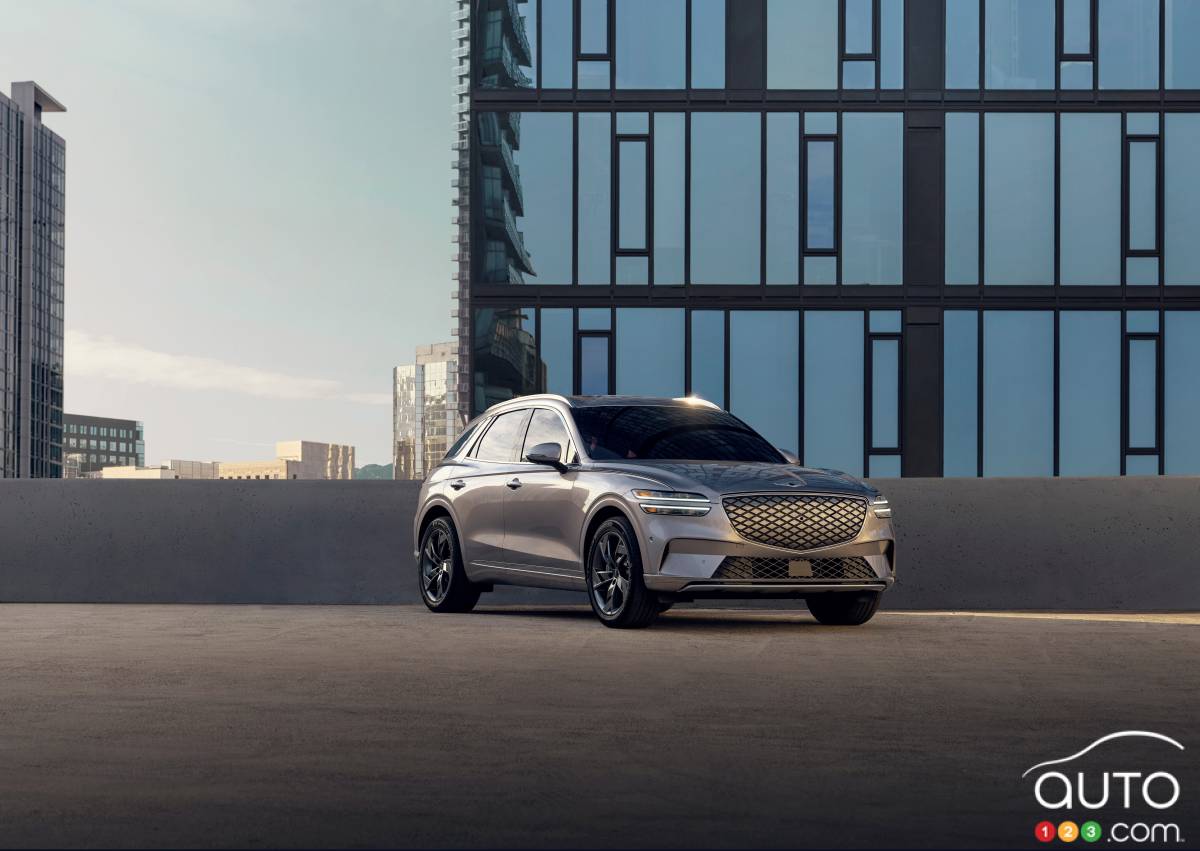 2023 Genesis Electrified GV70 Pricing, Details Announced for Canada
• Genesis Canada has announced an $84,000 CAD price point for the 2023 Genesis Electrified GV70.
• The model launches on the market next month.
Genesis Canada has shared pricing and details for the 2023 Electrified GV70. The all-electric compact SUV is the third BEV to carry the Genesis badge as it joins the GV60 crossover and G80 Electrified sedan in the lineup. Price point has been set at $84,000 CAD.
In contrast with those two models, Genesis expects the new GV70 Electrified to be a high-volume seller for it, not surprising given that the regular GV70 has been by far the brand's most popular model to date. The two models share the same platform, though Genesis promises "a host of technologies designed exclusively for electric vehicles".
The SUV is powered by two 160-kW electric motors, one per axle, with total output given at 429 hp (320 kW) and 516 lb-ft of torque. Like the GV60, the 70 has a Boost mode – just push the button – that delivers a 10-second burst of 483 hp.
Read more