Toronto 2023: 2024 Buick Encore GX Makes Debut
Author: Derek-Boshouwers
Published: 2/16/2023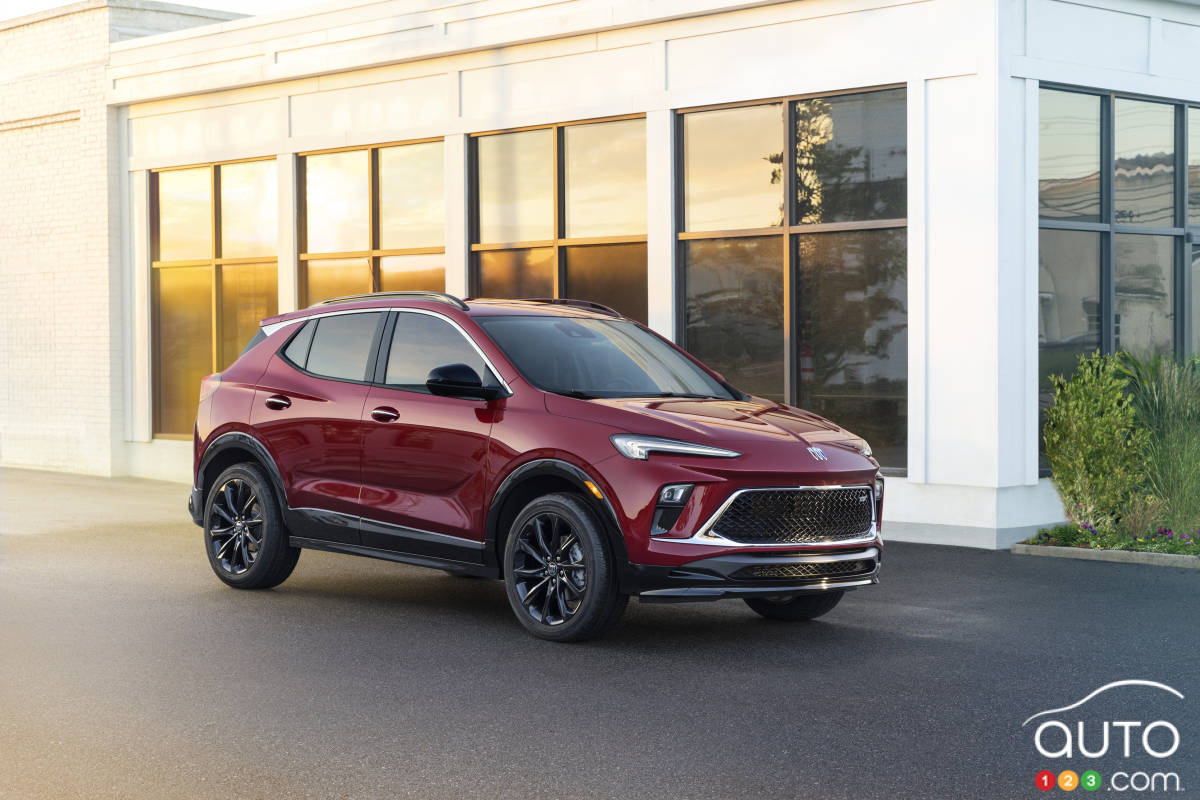 Toronto 2023: 2024 Buick Encore GX Makes Debut
• The 2024 Buick Encore GX got its premiere presentation at the Toronto Auto Show today.
• The SUV is mechanically similar to Chevrolet's newly updated Trailblazer.
• The updated Encore GX will debut on the market in late spring 2023.
Buick today presented the updated 2024 Encore GX SUV at the 2023 Toronto Auto Show. This was expected especially since we were introduced to the also-updated 2024 Chevrolet Trailblazer just a few days ago, and we know the models share most of their mechanical ingredients.
Outside
The new Encore GX gets the honour of being the first Buick to carry the brand's adjusted logo. That logo adorns an updated front end fitted with narrow headlights and that borrows some design touches from the Wildcat EV concept Buick recently had on display at the Montreal Auto Show.
Read more