The 2025 Buick Electra E5 SUV's Interior Is Unveiled
Author: Daniel-Rufiange
Published: 3/1/2023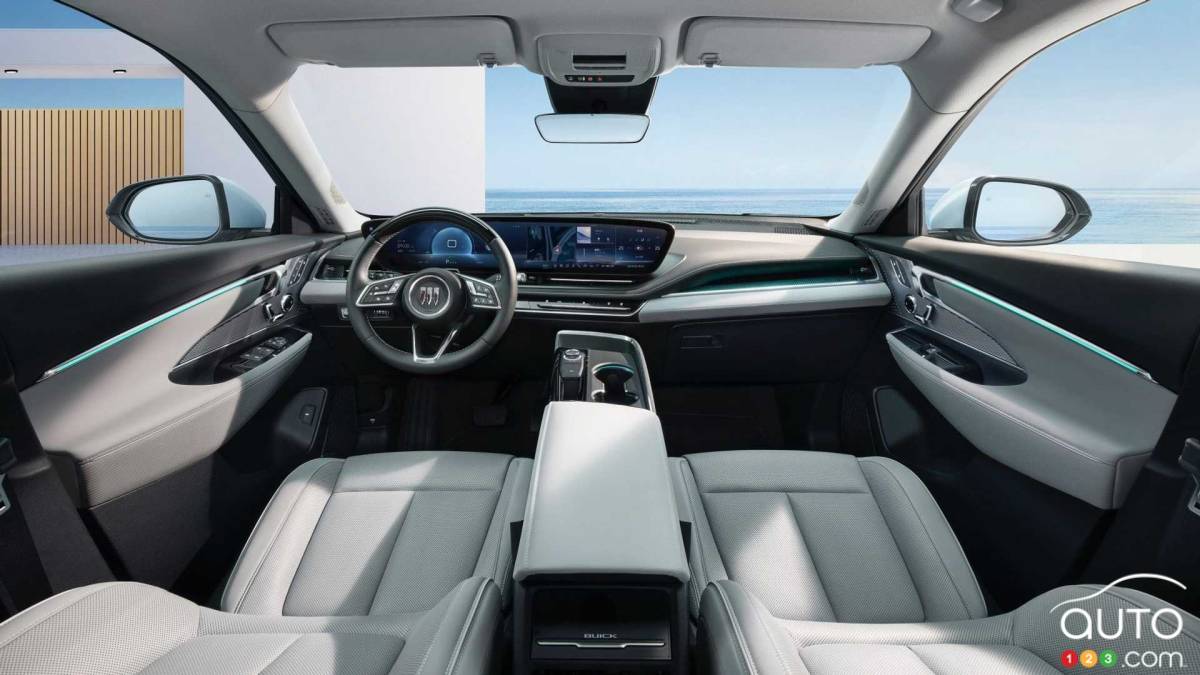 The 2025 Buick Electra E5 SUV's Interior Is Unveiled
• The interior of Buick's Electra E5, the brand's first electric SUV, has been shown in China.
• The model incorporates a huge 30-inch curved screen, similar to what Cadillac is doing.
• The Electra E5 SUV is expected to be available here in 2025.
We know that Buick is going to offer an all-electric SUV in North America starting in the year 2025. Before that, though, the Electra E5 will make its debut in China, and it's there that the first interior images have been shown. More specifically, on the brand's Chinese website, as reported by the Insideeevs website.
The pictures reveal, most notably, a dashboard decorated with a huge OLED screen. It's not auite as gargantuan as what Cadillac has produced, but it follows the same idea, and it's rather well integrated to the presentation, we must say.
Read more