Mitsubishi Plans 16 New Vehicles by 2028
Author: Daniel-Rufiange
Published: 3/13/2023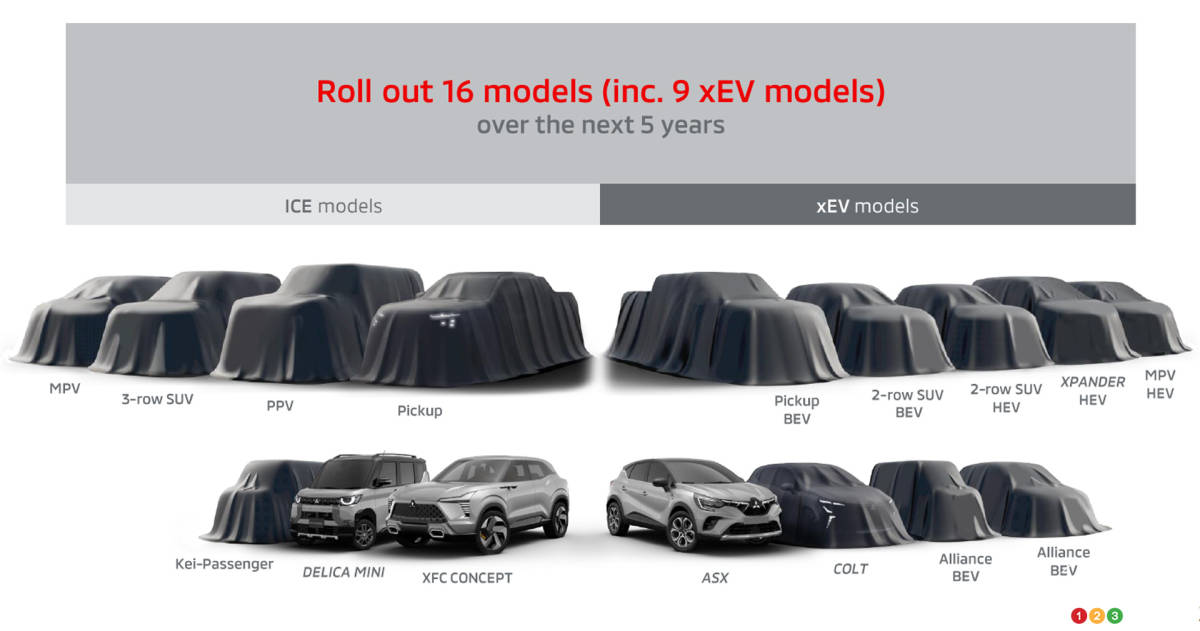 Mitsubishi Plans 16 New Vehicles by 2028
Mitsubishi is planning to launch 16 new vehicle models over the next five years around the world.
Among them, we note the presence of an electric pickup truck that could be sold in North America.
Mitsubishi will increase its investment and research and development spending by 30 percent to meet its produce-range goal.
Mitsubishi made a big announcement on Friday, unveiling its medium-term strategy that will see 16 new vehicles introduced worldwide over the next five years.
Nine of these models will be electrified, including a pickup truck.
This is of course a central component of the automaker's long-term goal of having electrified vehicles account for 50 percent of its sales by 2030, and 100 percent by 2035.
Read more