2023 Dodge Challenger SRT Demon 170: A Devilish 1,025 HP
Author: Daniel-Rufiange
Published: 3/21/2023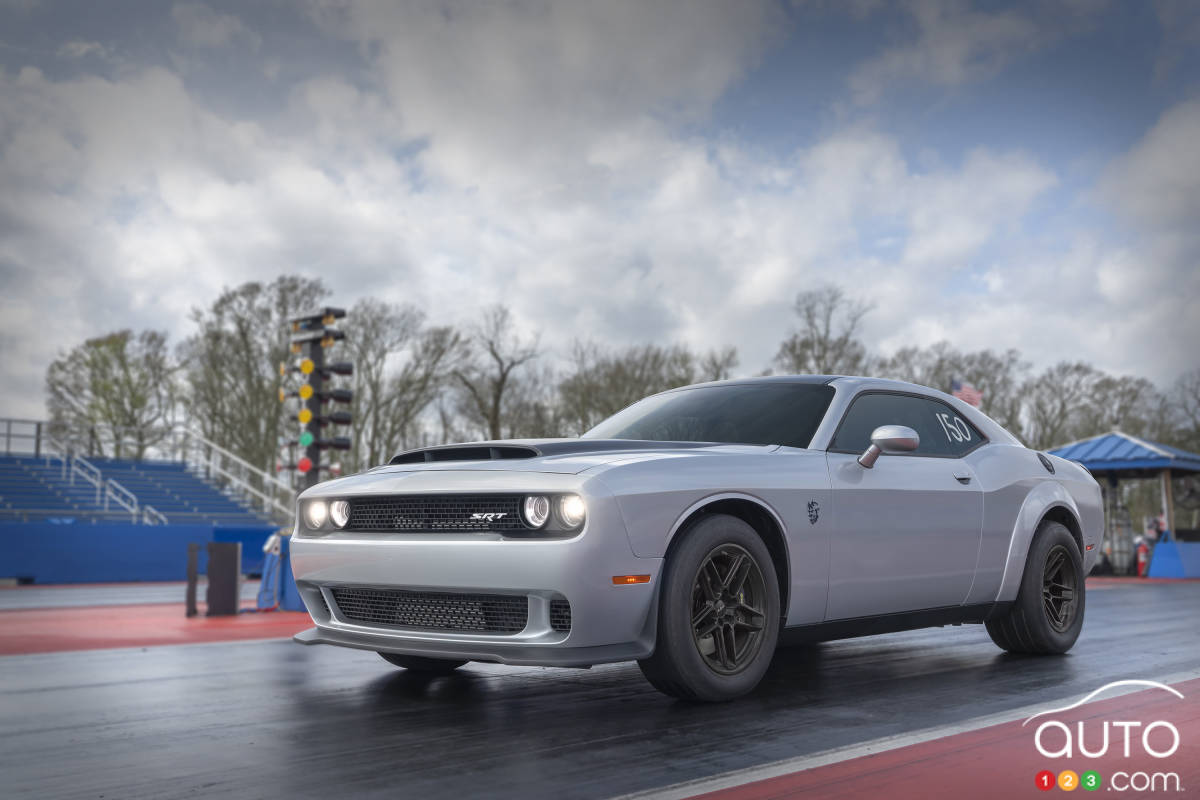 2023 Dodge Challenger SRT Demon 170: A Devilish 1,025 HP
Dodge presents the latest special edition of its Challenger coupe, the SRT Demon 170.
The car will offer up a devilish 1,025 hp and 945 lb-ft of torque, maximally.
The Dodge Challenger SRT Demon 170 will be offered in a limited edition of 300 units in Canada.
There's been much made of the fact that the Dodge Challenger is in its last year on the market. To celebrate in style, the company has prepared a series of models, seven in fact, aimed at closing the books on this modern muscle car in spectacular fashion.
The last of the Last Call series was presented yesterday. Unsurprisingly, it is the most powerful muscle car in history with a maximum output of 1,025 hp at 6500 RPM; torque can reach 945 lb-ft at 4200 RPM. These figures are possible with E85 (Ethanol) gasoline. Otherwise, with premium gasoline, output is 900 hp and 810 lb-ft of torque.
The outrageous numbers come courtesy a reworked version of the company's 6.2L supercharged V8 engine. This famous Hellcat engine is also retiring after this year.
Read more