2020 Chevrolet Bolt Review: Small Revolution
Author: Benoit-Charette
Published: 5/12/2020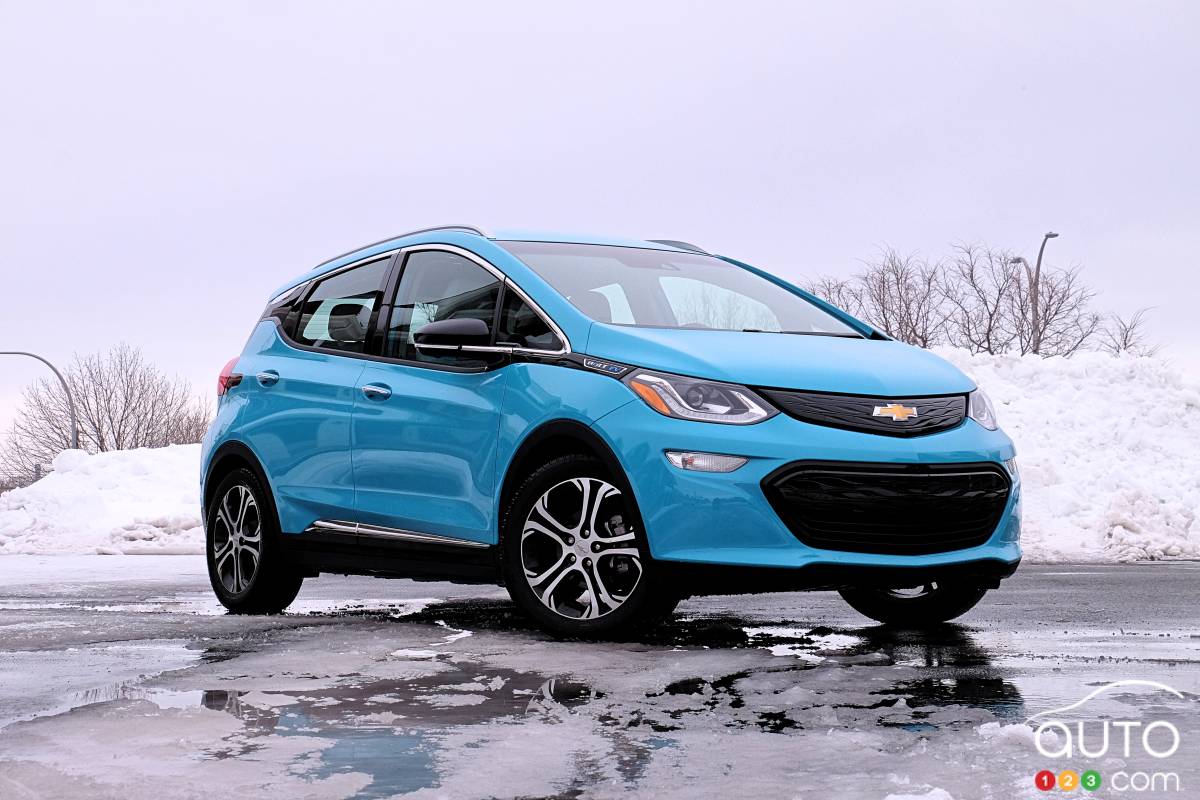 2020 Chevrolet Bolt Review: Small Revolution
Auto123 reviews the 2020 Chevrolet Bolt all-electric vehicle.
When you look at the Bolt, it looks like a small car with unpretentious styling. The format is somewhere between the old Sonic and the Cruze, itself retiring this year. It's more reminiscent of a compact model in its approach and design. But don't be fooled by its somewhat simplistic looks. There's a lot of technology lurking inside the shell of this car.
Introduced in 2017, the Bolt was the first "affordably priced" electric car to offer significant range. Before it showed up, remember, you had to pay over $100,000 to get 400 km of range from an EV, in the form of a Tesla. Enter the Chevy Bolt, available for half the price and capable of doing 383 km. Success was immediate and Chevrolet sold all its Bolts as fast as it could churn them out.
But the competition was quick to grasp the idea. Two years later, Hyundai introduced the Kona, a small urban SUV that was more practical and roomier. It sold for the same price as the Bolt but one-upped it with 415 km of range. Then came the Kia Niro and Soul EVs, two more very competitive options.
In order not to lose its prior advantage on the market – or at least to try to keep up - the Bolt arrived on the market for 2020 with a more powerful battery that increases the range from 383 to 417 km, thus placing it back on even terms with its Kia and Hyundai rivals.
Read more