2020 BMW M550i Review: An M5-Lite That Isn't, Really
Author: Dan-Heyman
Published: 4/23/2020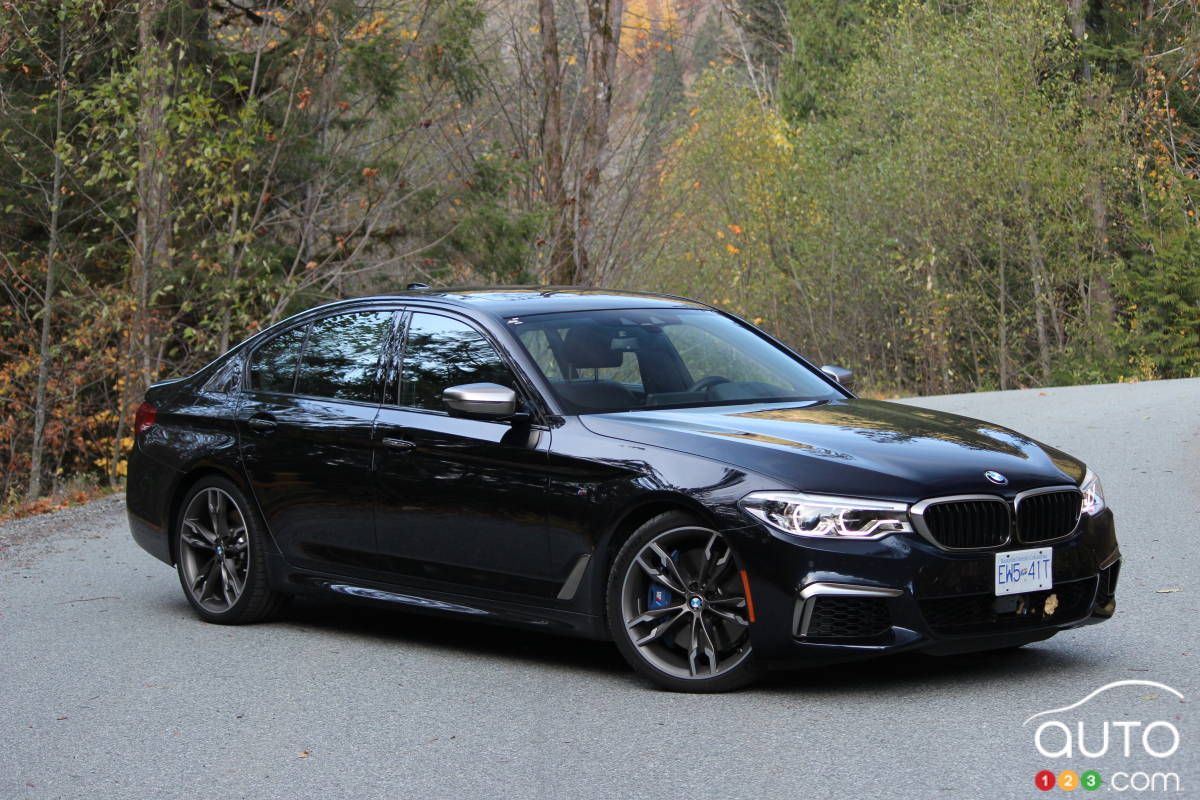 2020 BMW M550i Review: An M5-Lite That Isn't, Really
Auto123 reviews the 2020 BMW M550i sedan.
For 2020, the line separating the BMW M550i and M5 super sedans – and yes, they are both super sedans, make no mistake – has gotten blurrier still, thanks to the M550i being given a dollop of added power, to the tune of 68 extra hp and 73 more lb-ft of torque. Since the M5 hasn't received any power boost for 2020, the M550i thus draws even closer to its "true M" sibling.
In reality, though, those power figures are only part of the story, as the M5 still has all the craziness in its corner, like the ability for drivers to lock it in RWD, map a number of drive settings to two memory buttons and actually have it feel like it could very well belong on the race track.
The M550i remains a little softer (though my tester did still run an adaptive suspension set-up that you could also tune yourself) and a little less in-yer-face-looking than the M5, although the M Sport brakes with their blue M-logo'd calipers do draw the eye.
Auto123 launches Shopicar! All new makes and models and all current promotions.
Read more