2021 Jaguar F-Type First Drive: Restrained, but Not
Author: Dan-Heyman
Published: 2/10/2020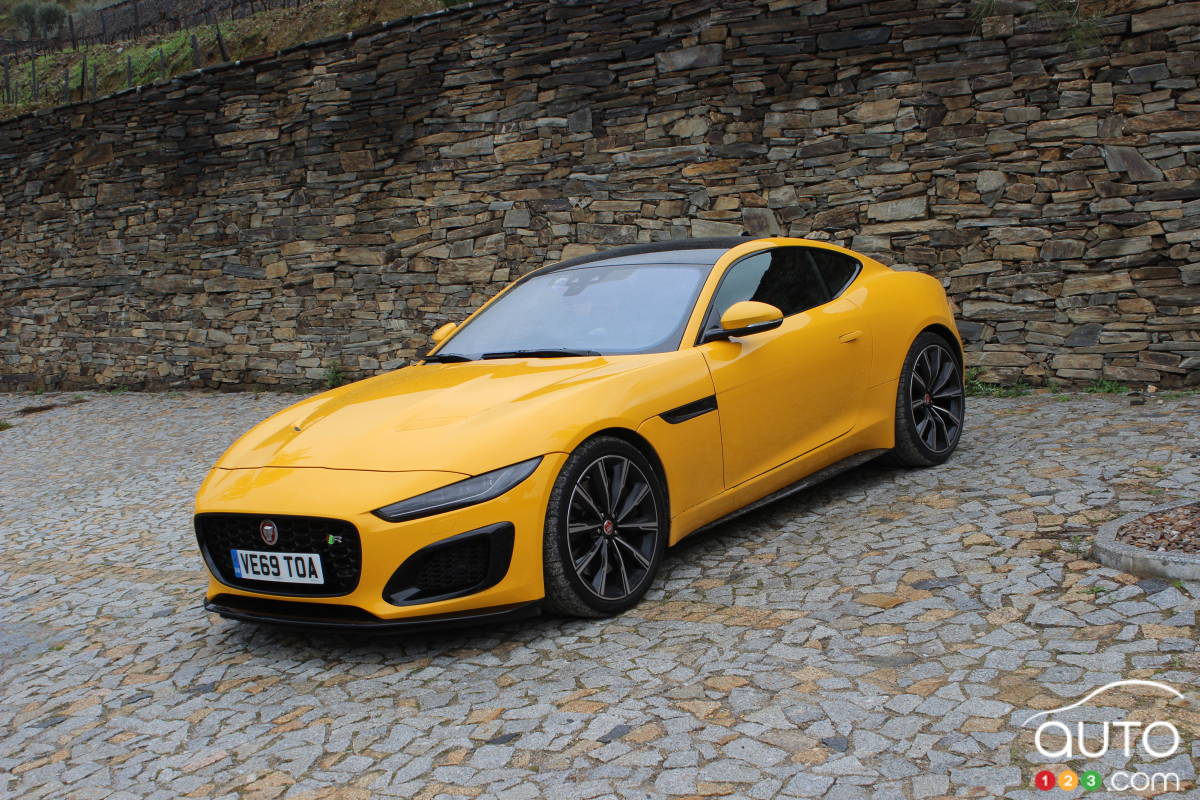 2021 Jaguar F-Type First Drive: Restrained, but Not
Lisbon, Portugal - For 2021, the Jaguar F-Type has received a refresh that brings new styling and interior niceties, in addition to which Jaguar has also moved some trims around for a new alignment for 2021. We travelled to Portugal to put it through its paces on the wonderful mountainous and twisty roads that wind through the country's interior between Porto in the north and Lisbon further down south.
Chief among the trim adjustments for 2021 is that the top-spec F-Type R's V8 (Coupe: $119,000, Convertible: $121,500) now makes 575 hp, which is the same power made by last year's SVR version. The 4-cylinder P300 model still makes 295 hp (Coupe: $73,000, Convertible: $76,000), and there's also a supercharged V6 version (Coupe: $95,500, Convertible $98,500) good for 375 hp. For this test, we were going to be looking at either end of the 2021 F-Type spectrum: the turbo 4-powered P300 convertible, and the – as we'd soon find out – certifiably bonkers R coupe.
First of all, though, the styling.
Auto123 launches Shopicar! All new makes and models and all current promotions.
The additions are quite plain to see, and include narrower headlamps that are also wider, plus a wider front clip that has been styled to look as though it's being pulled as tightly to the corners as possible. The hood looks broader, too, but still long – according to Jaguar Chief Designer Julian Thompson, long hoods denote power because back in the horse and carriage days, you needed more horses for more power. More horses, of course, means more ground covered ahead of the carriage. So, a long hood = more horses underneath.
Read more