2020 Hyundai Sonata First Drive: Beauty Defined Differently
Author: Benoit-Charette
Published: 12/4/2019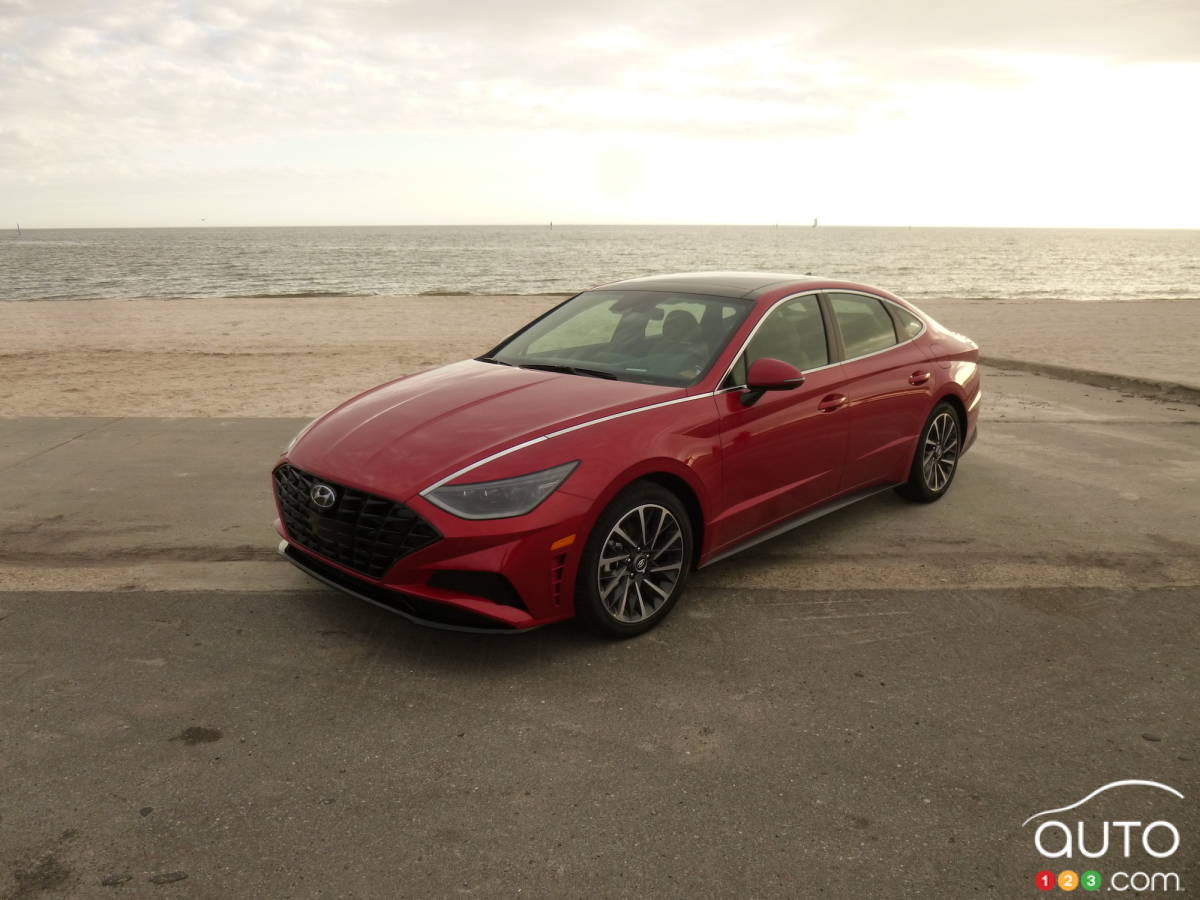 2020 Hyundai Sonata First Drive: Beauty Defined Differently
Montgomery, AL - Hyundai has been building Sonatas in Alabama for the past 15 years, so it was only fitting that we recently headed down to the southern American state for a first opportunity to drive the eighth-generation 2020 Sonata. Some may remember that the Korean automaker had plans, back in the late 1980s, to base its North American operations in Bromont, in Quebec's Eastern Townships. Looking at this massive complex in Alabama, which employs 3,000 workers, makes one rue the missed opportunity for the province of Quebec.
But that's now the distant past. In more ways than one, a lot of water has flowed under the bridge for Hyundai since then, and specifically for its Sonata sedan, the first generation of which was based on a Mitsubishi chassis and engine. The 2020 version is, needless to say, infinitely more modern. But as in 2011 when Hyundai wanted to give a boost to the concept, designers creating generation eight have used provocation as a tool it could brandish.
A polarizing concept
Judging by the online comments the new design has engendered, in the eyes of many the grille and especially the hood that descends below the beltline without a joint make the front end look like that of a bullhead fish. Some like it, but more hate it; I count myself in the first group, in fact I love this initiative that gives the car distinct, undeniably different styling.
Auto123 launches Shopicar! All new makes and models and all current promotions.
What's less successful, though, is the inch-wide chrome strip that stretches from the headlights along the hood and all around the window frames. It's a nod to the 2011 Sonata, which featured a similar detail; apparently it's the graphic representation of a lasso. The too-obvious joint in the middle of the strip gives the impression of an after-market add-on and spoils the otherwise homogeneous style of the sedan. The fake 4-door coupe profile is probably the best angle to look at the car from.
Read more