Los Angeles 2018: The 2020 Lincoln Aviator lands
Author: Benoit-Charette
Published: 11/29/2018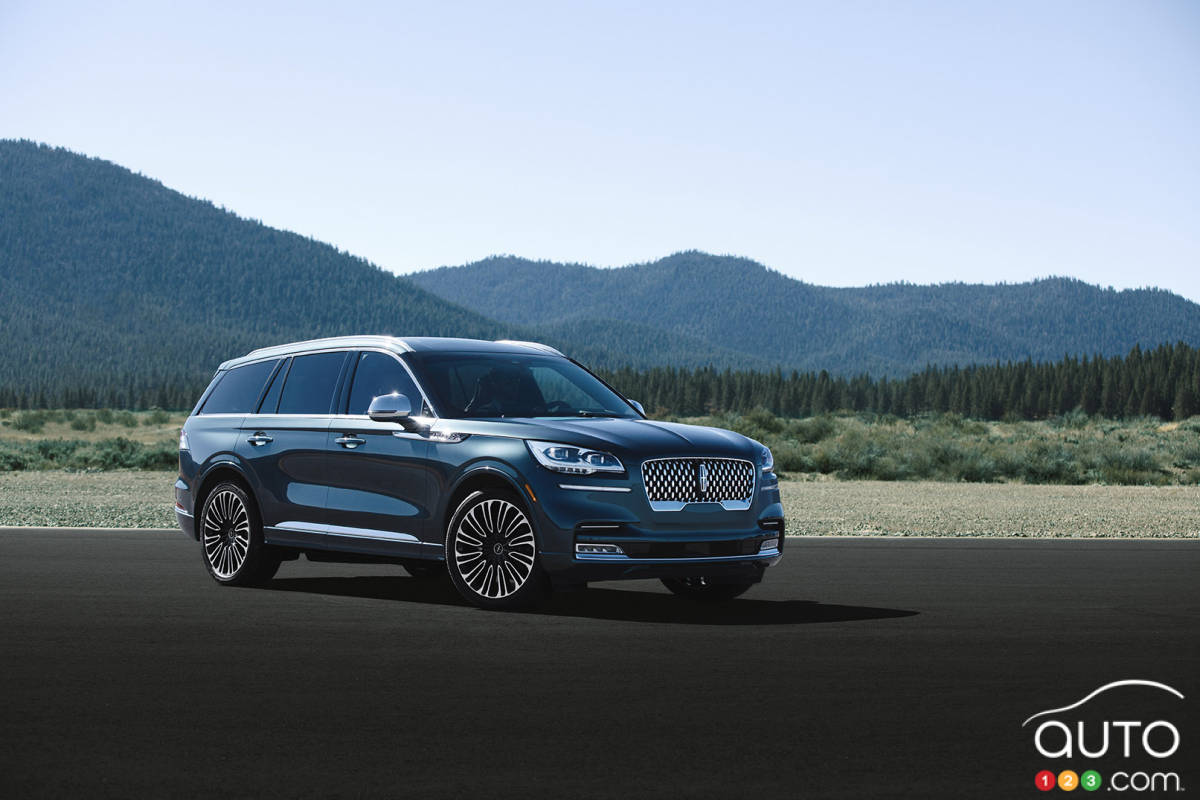 Los Angeles 2018: The 2020 Lincoln Aviator lands
Once in a while we ask ourselves if the wind in the sails of the SUV segments will ever blow itself out. Ford, as we know, is betting that it won't. Lincoln has just unveiled the production version of the 2020 Aviator, a nameplate last affixed to a vehicle a dozen years ago.
In the footsteps of the Navigator
At very first glance it's easy to spot the family resemblance with the automaker's big Navigator, and that's a good thing – this Aviator has attitude. Based on the platform that underpins the Ford Explorer, it offers space for 7 passengers. The blue colour it's displayed in at the Los Angeles show accentuates its fluid lines. The Lincoln front grilled is decked here in glossy black with chrome accents for an eye-catching effect, and the wrap-around windshield adds a final aviation theme to the look.
Two powerful V6 engines
For the first time, Lincoln is combining a 3.0L V6 twin-turbo and hybrid technology. The Aviator Grand touring will produce 450 hp and 600 lb-ft of torque. Also on the menu is a strictly gasoline version running on the same V6, with 400 hp and 400 lb-ft of torque at its disposal. In each case power is harnessed by a 10-speed automatic transmission.
The Aviator can be driven in five different modes, accessible via the standard configurable 12.3-inch LCD screen. There are the five modes proper to Lincoln vehicles, plus two new modes that are available specifically for the Grand Touring. Pure EV delivers a quiet all-electric drive and Preserve EV stores electric charge for later use.
Control your Aviator with your phone
Lincoln's innovative system allows you to use your phone as key for the Aviator, possible through the Lincoln Way app. Owners can lock and unlock the vehicle's doors, open the back hatch and, best of all, start and drive the vehicle without the need for a traditional key.
Read more