2021 Genesis G70 Review: Luxury Without Status
Author: Derek-Boshouwers
Published: 1/15/2021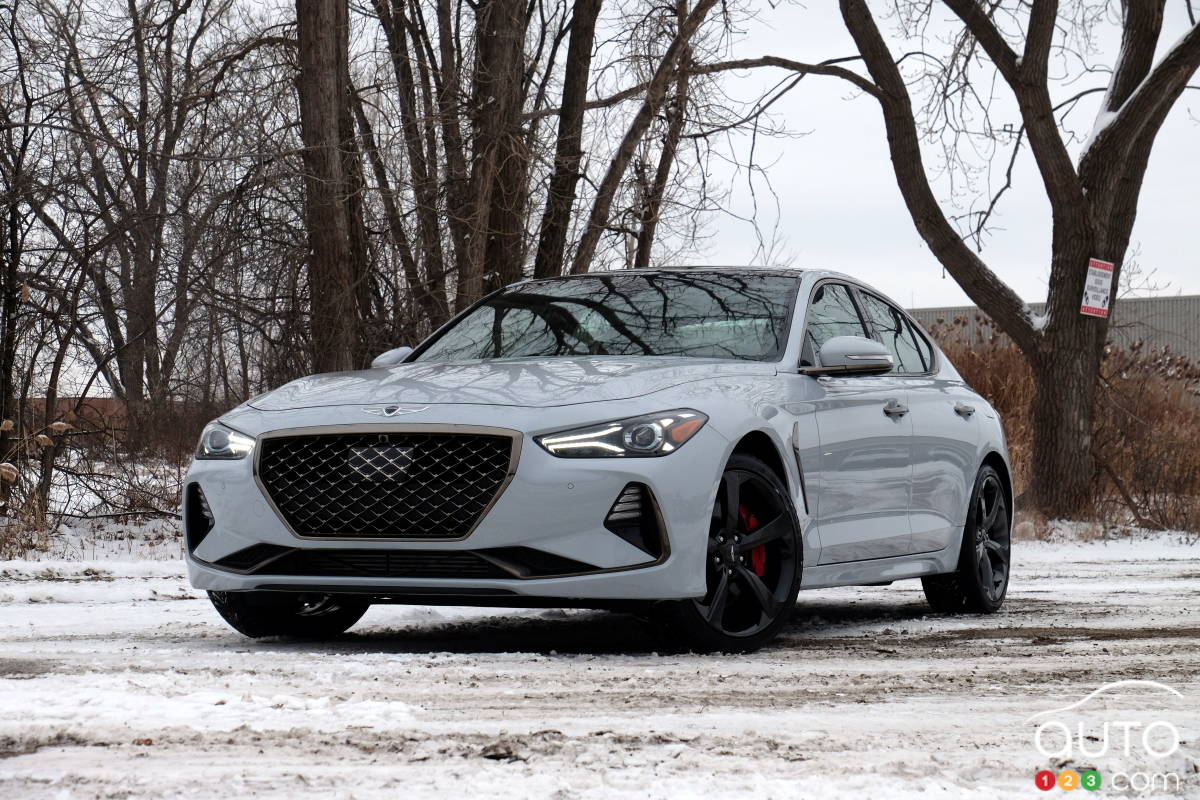 2021 Genesis G70 Review: Luxury Without Status
Auto123 reviews the 2021 Genesis G70.
That Genesis went out some time back and plucked selected designers from the German heavyweights of the sport sedan field is pretty obvious from the moment you get a look at the G70. The car leads with a biggish grille and long nose, has a pleasing (though space-reducing) silhouette highlighted by a sloping roofline, and its back end comes to an almost abrupt halt just beyond the rear wheels. It makes for a sleek-looking car that actively seeks a certain classicism, so there's nothing particularly jazzy to its looks but it's well-proportioned and attractive.
The 2021 Genesis G70, the design of which stayed largely pat this year ahead of an overhaul in 2022, also sits quite low to the ground for, yes, optimized aerodynamics, but also to ensure a more steely-eyed demeanour. And a mighty nice demeanour it is, in my opinion. But the flip side of that is this, of course: my partner, who long ago departed the sedan realm for the world of reasonably-sized, high-sitting SUVs, found the drop required to get into the seats ludicrously long, precipitous even. She was still cursing that aspect of the G70 at week's end.
Which is fair enough, but not really that big a deal for those who will buy a car like this. Like the absence of a large tailgate and cavernous cargo area, a few grunts when getting into or out of the damn thing are just something you expect going in.
Discover Shopicar! All new makes and models and all current promotions.
Read more