2021 Ford Mustang Mach-E First Drive: Creative Appropriation
Author: Benoit-Charette
Published: 12/15/2020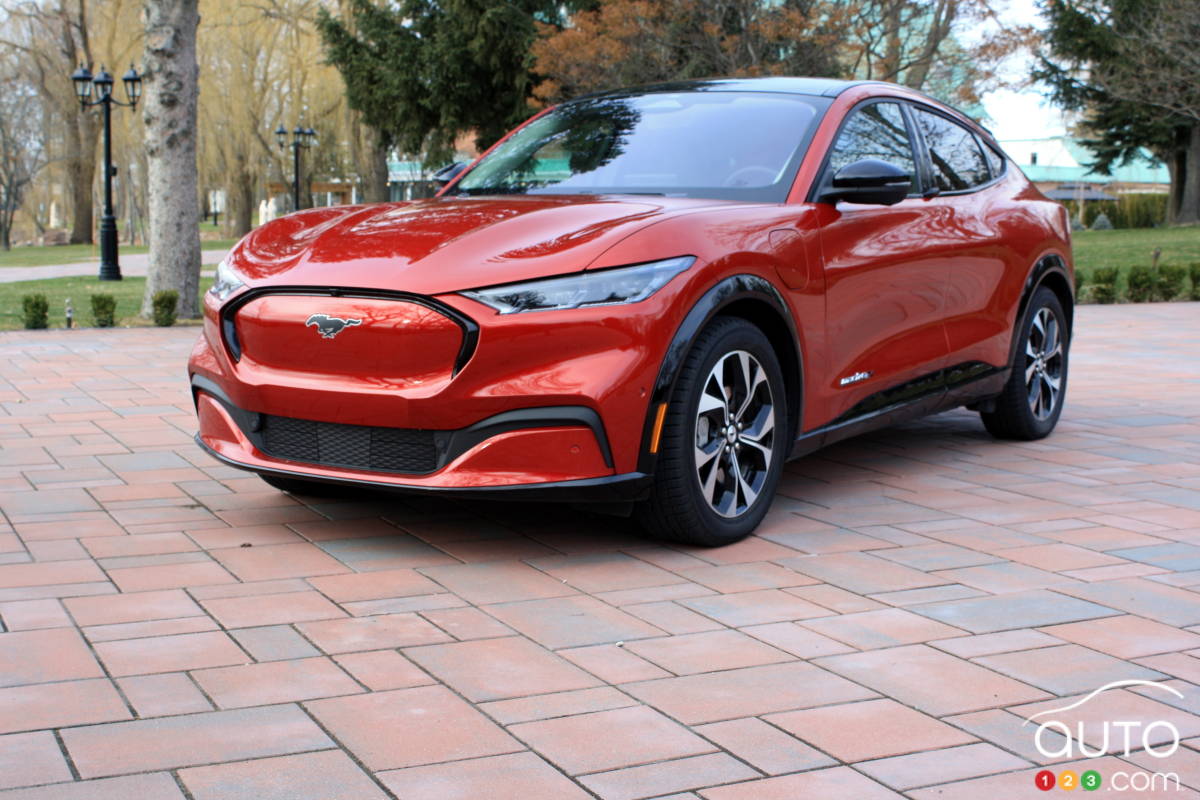 2021 Ford Mustang Mach-E First Drive: Creative Appropriation
Auto123 gets in a first test drive of the 2021 Ford Mustang Mach-E all-electric SUV.
The debate has been going on since day 1 when Ford unveiled its plans for its first electric vehicle. Why call this vehicle a Mustang? How does that iconic V8-equipped muscle car correlate with a green SUV powered entirely by electricity?
In any event, whether you approve or not, here it is. And it, is a model that looks more like a concept than a production car. It has pretty sleek lines for an SUV, there no door handles, and the front and rear styling create a clear connection with the Mustang. Frankly the Mustang Mach-E is a real looker, and if it sticks in your craw to pronounce the word Mustang in its regard, well it's your right to just call it the Mach-E. That's what Ford originally intended to do, apparently, but to ensure the Mustang name would live on in the longer term, Ford included it in a new family of vehicles.
I'm convinced it's the right decision. The new EV's sporty styling combines the space and comfort features of an SUV with typical Mustang traits. The vertical taillights and pronounced wheel arches in the rear are inspired by the Mustang. Don't forget the mustang logo leading the vehicle's charge from the front, which of course belies the fact there's no actual front grille. More generally, Ford has managed to give a taut overall silhouette and sporty styling to an SUV, which is no small feat.
Discover Shopicar! All new makes and models and all current promotions.
Read more