2021 Chevrolet Colorado ZR2 Midnight Review: Revisiting an Old Friend
Author: Vincent-Aubé
Published: 4/7/2021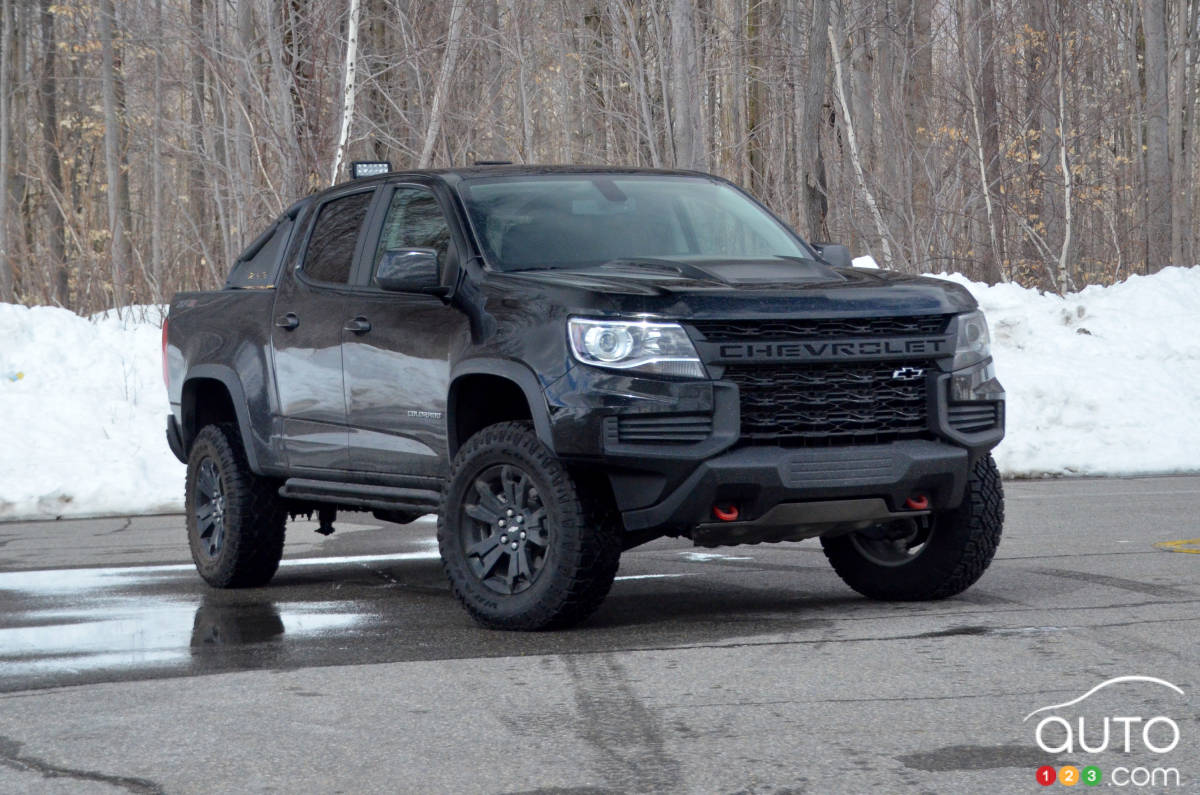 2021 Chevrolet Colorado ZR2 Midnight Review: Revisiting an Old Friend
Auto123 reviews the 2021 Chevrolet Colorado ZR2 Midnight.
If the midsize truck category is so popular right now, it's partly due to the introduction of the Chevrolet Colorado in 2015, alongside its cousin the GMC Canyon; the GM one-two punch seriously reinvigorated the midsize pickup segment. As for this particular version I recently test-drove, the Chevrolet Colorado ZR2, it is definitely aimed at customers looking for a vehicle that can go almost anywhere.
The ZR2 variant has been with us since the 2017 model-year, and in its creation Chevrolet clearly took inspiration from – and was challenged by - another pickup designed for off-roading: the Ford F-150 Raptor. Now, it's true that the Raptor is a hulking beast that overshadows the "little" Chevy, but don't go thinking that the ZR2 isn't capable of keeping up with the big bad Ford on rough terrain. Far from it. The Colorado might not have the same level of brute power to play with, but it has all the tools to take on trouble and come out the winner.
This year, the Colorado ZR2 has received a mid-cycle overhaul, characterized primarily by a rather aggressive reimagining of the nose up front.
The model as tested runs $53,788, a little heftier than the regular ZR2 since the optional Midnight Package and performance exhaust system are included here.
Read more