2021 Mazda CX-30 Review: Roomier But Less Dynamic Than the 3
Author: Derek-Boshouwers
Published: 4/16/2021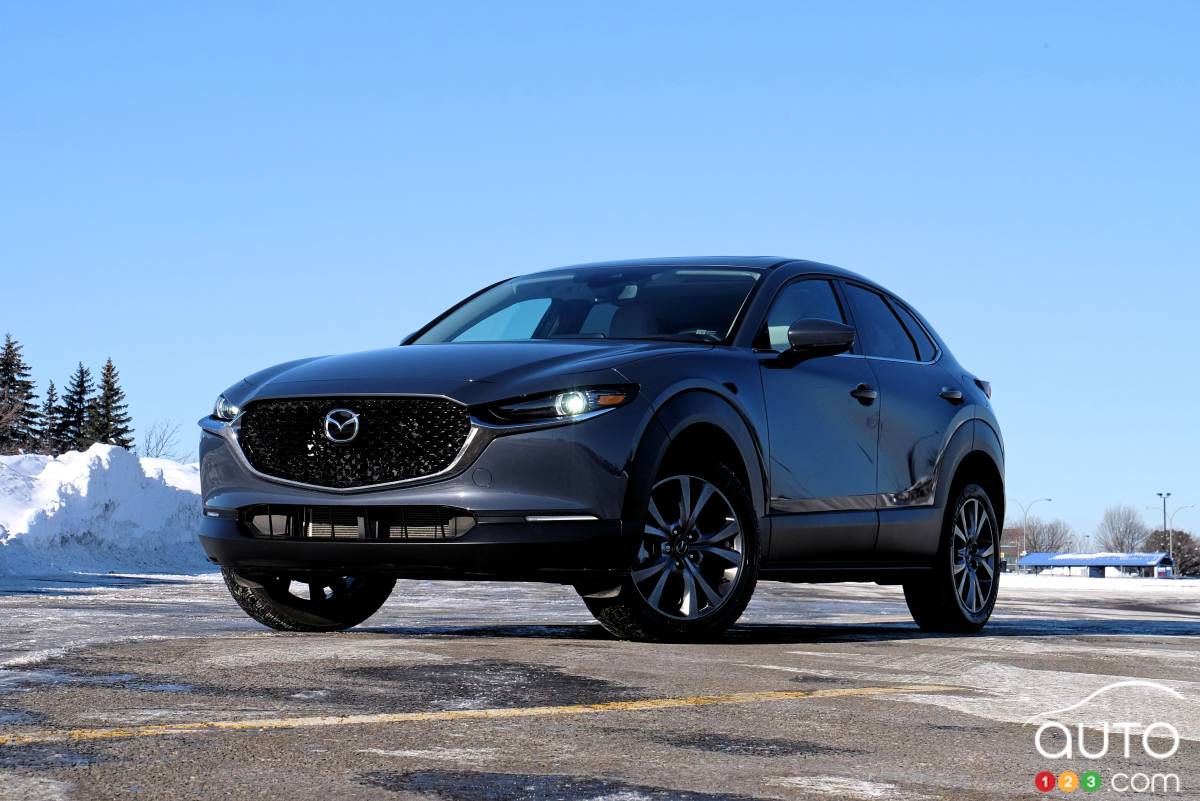 2021 Mazda CX-30 Review: Roomier But Less Dynamic Than the 3
Auto123 reviews the 2021 Mazda CX-30.
With the Mazda CX-30, still the latest newcomer to the Japanese automaker's lineup until the just-introduced MX-30 arrives at Canadian dealers this fall, Mazda squeezed out a space in its lineup for an in-between small crossover between the mouse-like CX-3 and the CX-5 compact SUV.
There's no question the CX-30 bears clear resemblance to both its smaller and larger siblings, but the designers also managed to give it a fairly distinct appearance. So what we have is in essence a subcompact crossover that delivers more practicality than the CX-3, but not quite the family-friendly roominess of the 5. Is it the porridge that's just right? Well, for some urban dwellers with small or no families other than maybe a dog to transport around, I'd say yes, because it's practical to manoeuvre around the city and its fairly fuel-economical, certainly more than the CX-5.
Like its brethren, the 2021 CX-30 is stylish and eye-pleasing, another testament to the wisdom of the automaker's Kodo design philosophy. There's some of the Mazda3 in its lines and proportions, and in fact the two models, which share the same platform, are pretty close when it comes time to measuring things horizontally. But still, this is no way a hastily remodeled car.
Shopicar.com, 100% online, shop for your next car, buy online and get it delivered to you anywhere in Quebec!
Read more