2021 Jeep Wrangler 4xe Review: A New Way to Go Off-Road
Author: Benoit-Charette
Published: 5/3/2021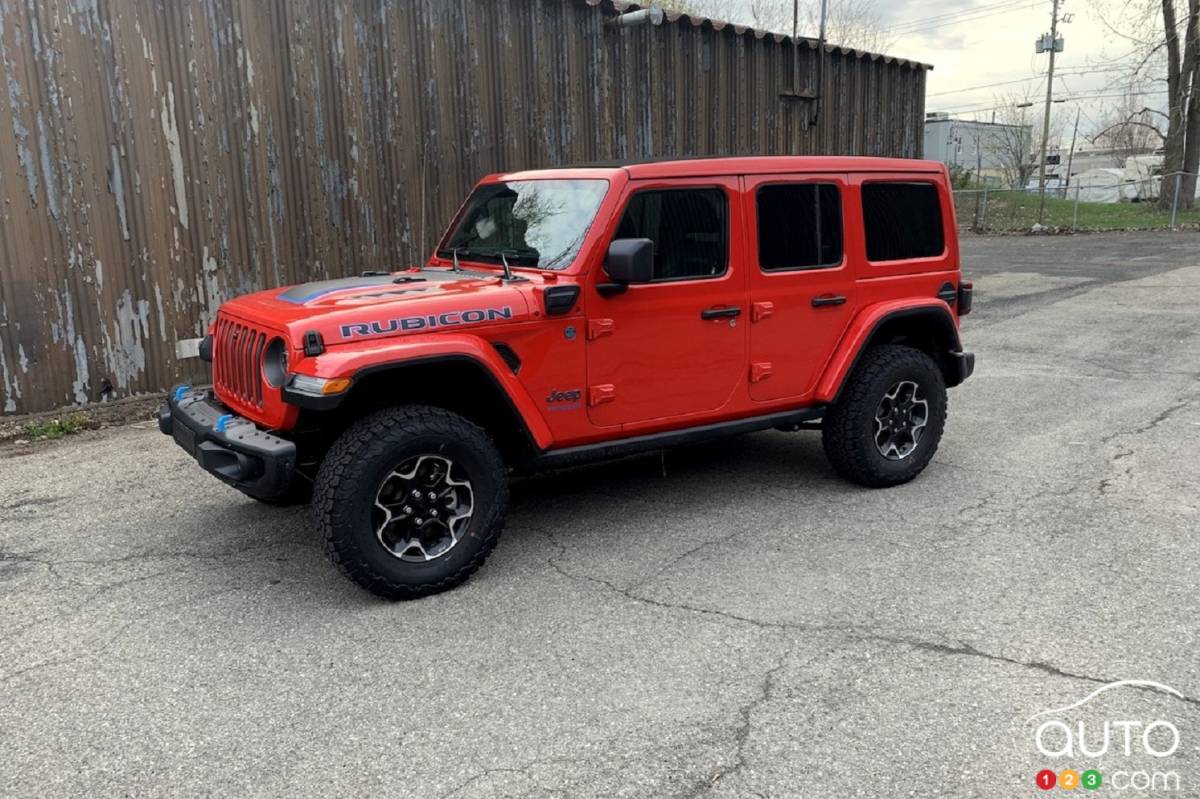 2021 Jeep Wrangler 4xe Review: A New Way to Go Off-Road
Auto123 reviews 2021 Jeep Wrangler 4xe hybrid SUV.
Decidedly, it's getting hard to identify segments within the automotive industry NOT now being transformed by the switch to electricity that's happening right before our eyes. Once you're seeing exotic car companies like Ferrari and Lamborghini go green, there's little doubt which way the wind's blowing, and no cause to be surprised by anything any longer. Now off-road enthusiasts can also get more in tune with nature.
The first Jeep plug-in hybrid
This Wrangler 4xe becomes the first Jeep with any kind of 100% electric range. The base engine is a 2.0L turbocharged 4-cylinder, familiar to current Wrangler owners. This engine delivers 270 hp and 295 lb-ft of torque. To it, Jeep added the battery pack seen in the Pacifica Hybrid, and it adds the equivalent of 134 hp and 181 lb-ft of torque. What you get from all that is a powertrain good for 350 hp and 470 lb-ft of torque, and about 35 km of range.
It's worth noting that the format qualifies the model for the $8,000 provincial subsidy in Quebec because the base price is under $60,000; in British Columbia, it's possible to get $1,500 in rebates. On the other hand, you won't get anything from the federal government, which stops giving rebates after $45,000.
Unique in the genre
Generally speaking, off-roaders aren't the intended customers of hybrid technologies, so it's still uncharted territory for many potential buyers of the 4xe. Our Rubicon tester came equipped like the regular Rubicon. While some will appreciate the truck's green credentials, others may find the 2,200-kg weight to be a handicap that could undermine the model's off-road agility. This may be true in extreme conditions, but our short time behind the wheel was positive and the off-road capabilities are not diminished in any way.
Read more