2021 BMW X5 xDrive45e PHEV Review: Value Proposition
Author: Dan-Heyman
Published: 5/6/2021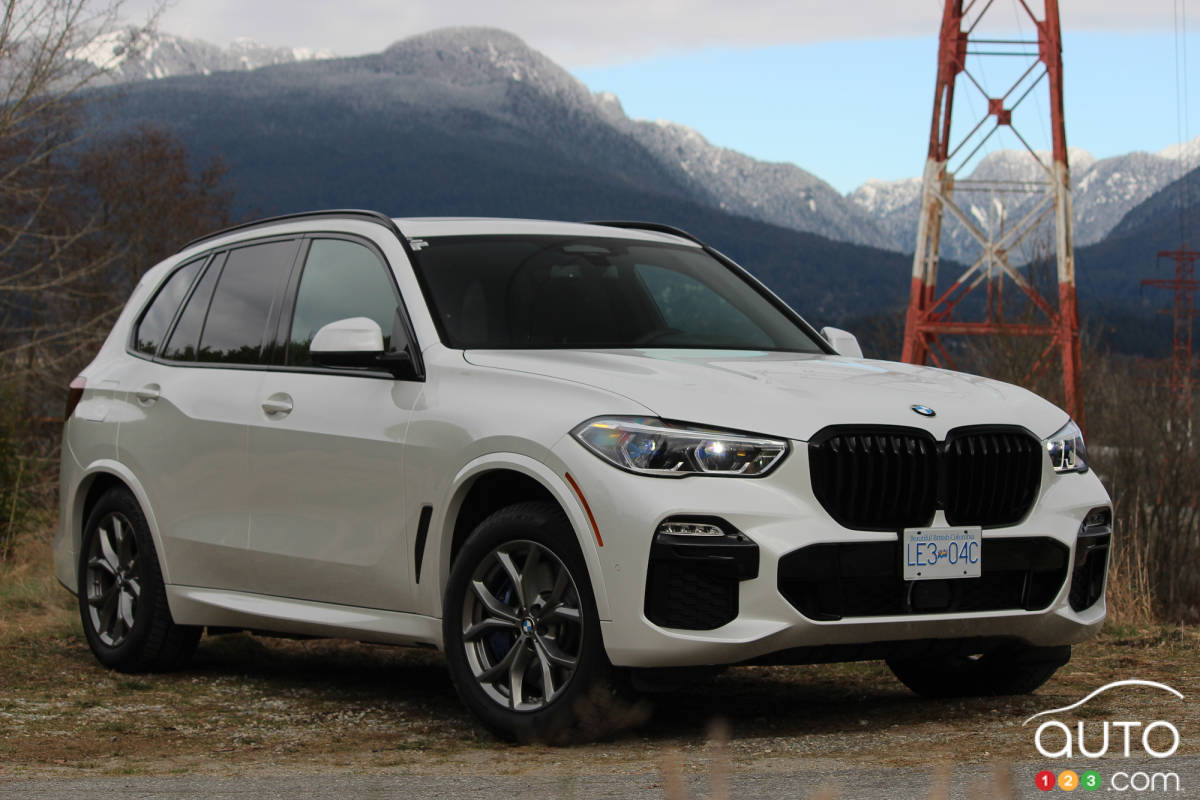 2021 BMW X5 xDrive45e PHEV Review: Value Proposition
Auto123 reviews the 2021 BMW X5 xDrive45e PHEV.
The BMW X5 is a pioneer. It was one of the first luxury SUVs, really, and along with the Mercedes M-Class it beat the first Porsche and Audi models to market by a number of years. And over the years, buyers have bought enough of the X5 to make the model the second-best selling BMW in Canada after the X3 (2020 figures).
Not one to rest on their laurels in 2021, BMW has brought the xDrive45e plug-in hybrid version to North America for the first time, and it presents a really tantalizing option if you're considering an X5, or a luxury SUV in general, and you want to be able to run on electricity at least part of the time.
The 45e starts at $83,500, which puts it pricewise between the xDrive40i and xDrive M50i in the lineup, but there's more to it than that. You see, adding many of the features that come standard with the 45e – the four-corner air suspension, for example, on hand for auto lowering when at speed for better aerodynamics and fuel economy – to the xDrive40i will pull its price even with the 45e's, and you don't get all the fuel-saving benefits of the 45e plug-in powertrain.
Shopicar.com, 100% online, shop for your next car, buy online and get it delivered to you anywhere in Quebec!
Read more