2021 Dodge Durango R/T Review: Not an SRT, But...
Author: Vincent-Aubé
Published: 5/11/2021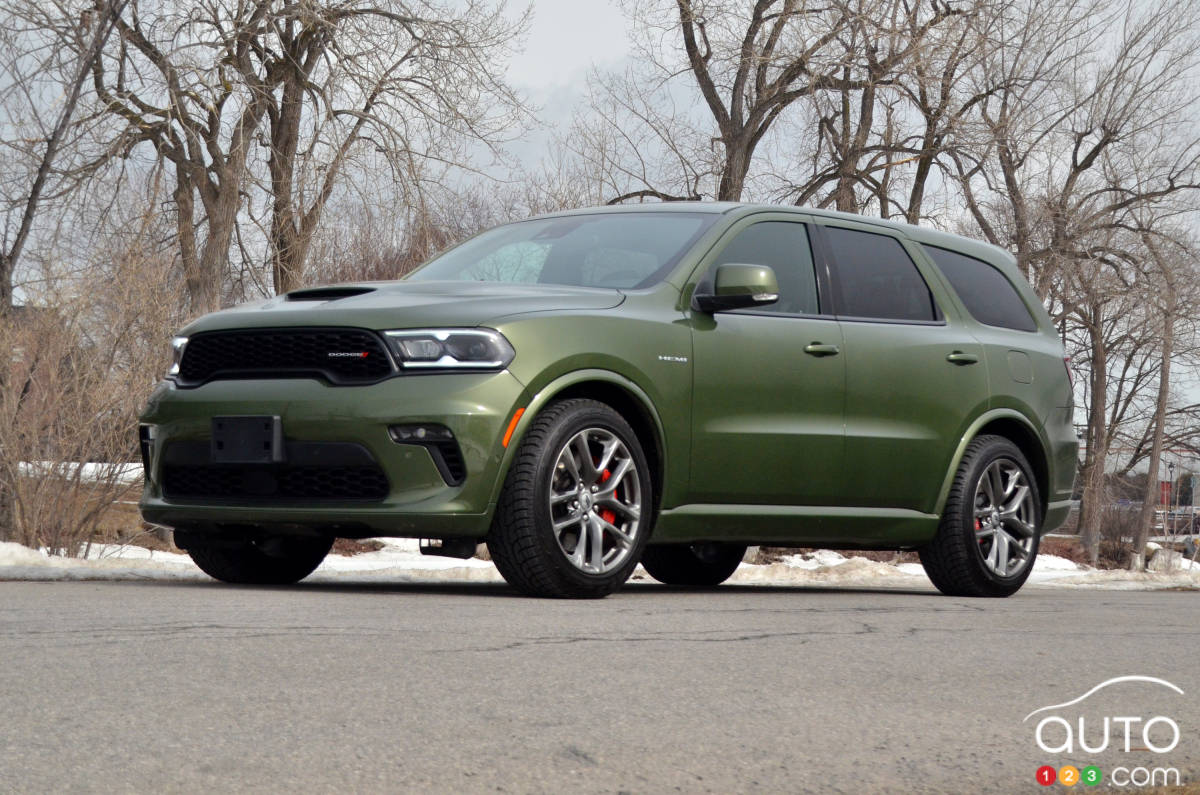 2021 Dodge Durango R/T Review: Not an SRT, But...
Auto123 reviews the 2021 Dodge Durango R/T.
This year, the most noteworthy change to the Durango model, which gets more old school with each passing year, is the addition of the SRT Hellcat variant. In that iteration the family-oriented SUV gets the nasty supercharged V8 engine used on five vehicles within the FCA group if you count the two newest ones, the Ram 1500 TRX and the much-ballyhooed Durango SRT Hellcat, available exclusively in 2021.
But the Durango we tested isn't that one. It's not as muscular as the SRT edition, nor is it as expensive for that matter! No, this Dodge Durango wears the R/T badge, which means that while there is a HEMI V8 engine bolted under the hood, it's not one with Street and Racing Technology on it.
Still, that doesn't mean Dodge's largest SUV is uninteresting in this form, far from it. Keep in mind the Durango has already been the tow-capacity king of its category for a decade. When equipped with the optional Tow'n'Go package, the Durango can pull up to 8,700 lb (or 3,946 kg). The vehicle used for this spring test was so equipped (although in the event no load was towed with it).
Shopicar.com, 100% online, shop for your next car, buy online and get it delivered to you anywhere in Quebec!
Read more