Yokohama Geolandar CV G058 Tire Review
Author: Derek-Boshouwers
Published: 6/21/2021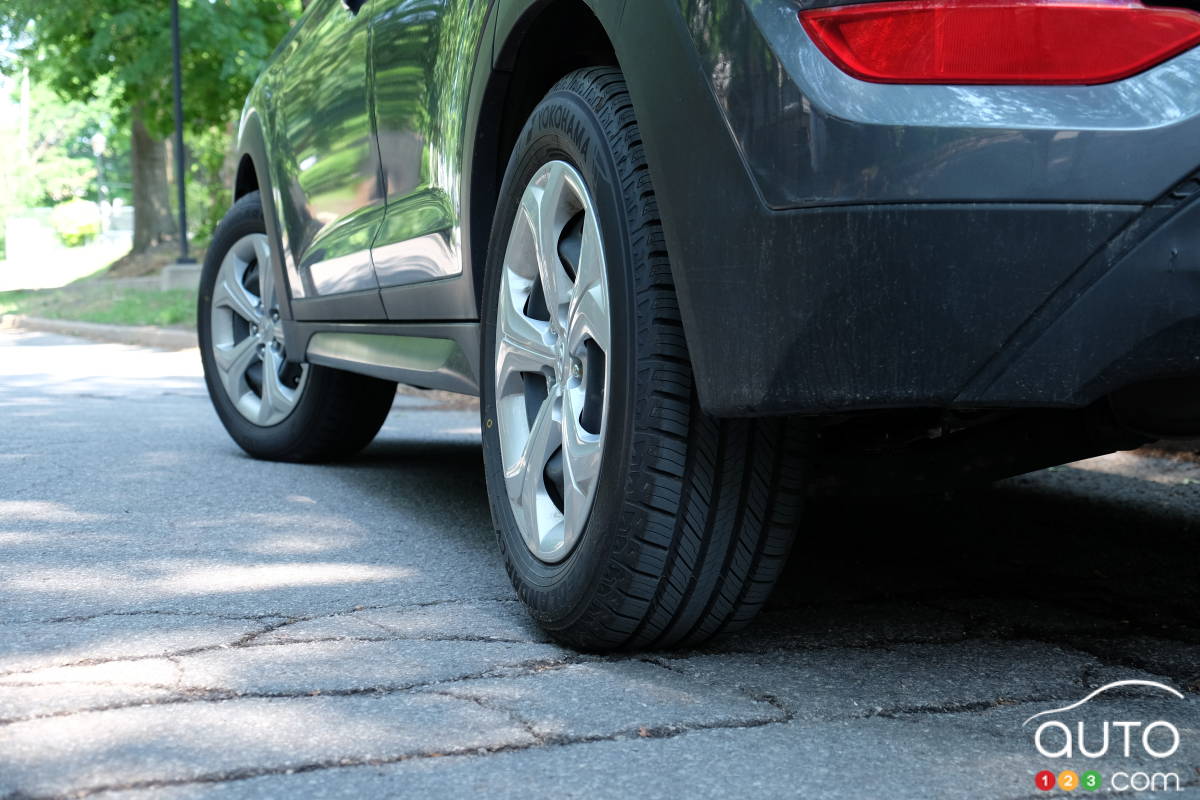 Yokohama Geolandar CV G058 Tire Review
Auto123 reviews the Yokohama Geolandar CV G058 tire.
Tire maker Yokohama's big new product this spring and summer is the Geolandar CV G058, successor to the company's Geolandar SUV tire that first launched in 2012. The new tire is a grand touring product designed specifically to deliver a quieter ride but especially improved grip in wet weather conditions to SUVs, crossovers and smaller pickups everywhere. I stuck a set of them on my 2016 Hyundai Tucson to see if the pitch matches the reality.
Shopicar.com, 100% online, shop for your next car, buy online and get it delivered to you anywhere in Quebec!
At the heart of the CV G058 tire is a new CV2 tread compound, designed to optimize the evacuation of water even in heavy rain and on super-slick roads. The obvious benefit of that is better road grip when surfaces are wet or even soaked. The tire's performance is helped in that regard by distinctive exterior tread blocks.
In a nutshell, the tire tread consists of three circumferential grooves that can handle larger amounts of water and direct that away from the portion of the tire in contact with the road. Hydroplaning thus becomes far less of an issue. In addition, there are many sipes dividing the treads into small sections, which not only helps increase grip on wet pavement but also improves performance on snow – which is relevant to those areas of Canada in which all-seasons can be used in the cold months of the year. Take note, however, that the Geolandar CV G058 is definitely an all-seasons tires, NOT rated for winter use in areas where motorists are required to fit their vehicle with tires carrying the mountain logo.
Read more