2021 Hyundai Santa Fe Review: Punching Above Its Weight Class
Author: Dan-Heyman
Published: 7/6/2021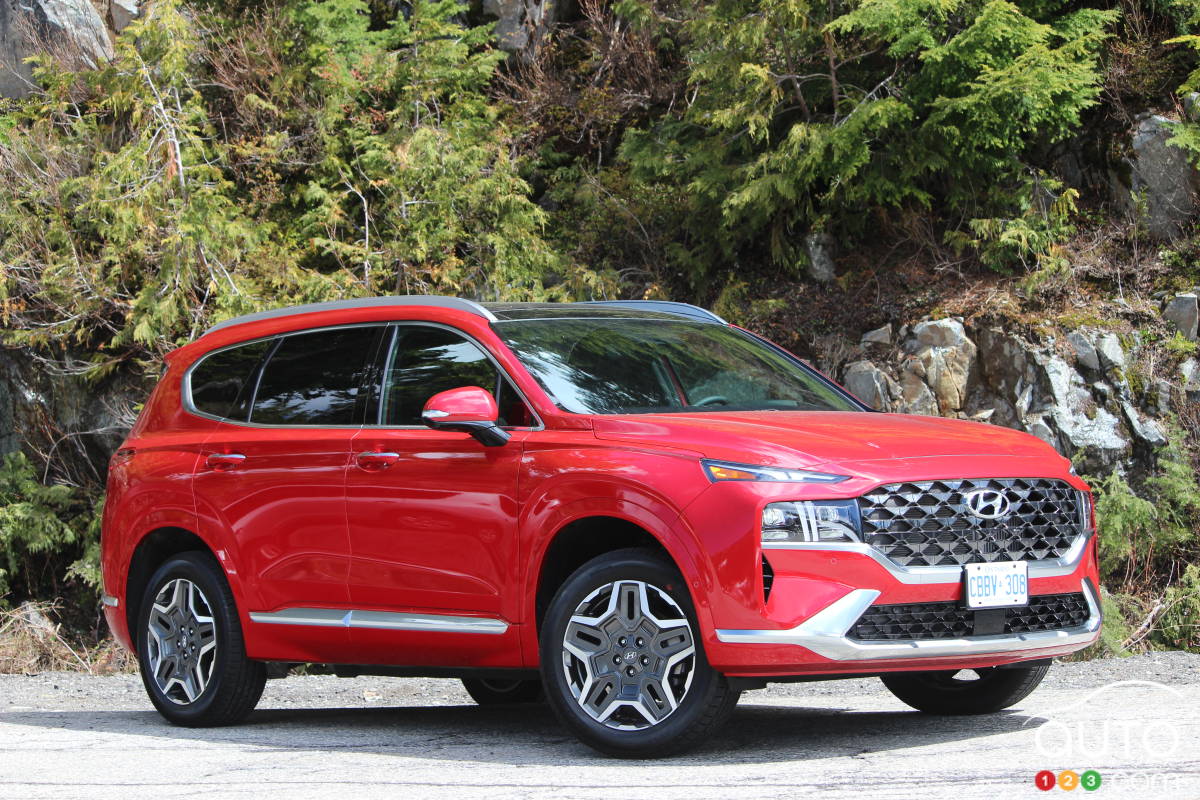 2021 Hyundai Santa Fe Review: Punching Above Its Weight Class
Auto123 reviews the 2021 Hyundai Santa Fe.
The Hyundai Santa Fe is one crossover not to be trifled with. What started out as a quirky -- but above all, inexpensive -- alternative to the likes of the Toyota RAV4 and Honda CR-V back in the early 2000s has become a sales behemoth and nicely styled, well-equipped crossover vehicle. In other words the Santa Fe of today is far removed from the one offered all those years ago - and you can tell that just from looking at it.
Far from the plasticky, nebulous thing it once was, the Santa Fe now shows a very unique and distinctive front fascia that includes triangle-shaped grille openings, DRLs mounted above that on the leading edge of the hood and the headlights – projector LEDs on my Calligraphy variant – mounted below those on either side of a grille. This was a look we first saw when the latest-gen Santa Fe debuted back in 2019, but the whole affair has been refined even further after a facelift for '21.
That facelift has changed the headlight shape to better integrate them with the grille and added new front and rear skid plates and new wheels. And for the most part, I like it; what I'm not so sure about is the wheel design. They are 19-inchers – the largest size you can get – but they still appear a little small, and while their design recalls the monobloc look from older Mercedes-AMG vehicles, that is a very unique style and one I'm not sure works all that well here. I think I would have preferred something with narrower spokes and mostly silver finish, but unfortunately, this is the only design you can get for the top-spec Calligraphy trim ($47,499 MSRP, compared to the model's base MSRP of $31,399).
Shopicar.com, 100% online, shop for your next car, buy online and get it delivered to you anywhere in Quebec!
Read more