2022 Polestar 2 Long Range Single Motor Review: More Range, Less Power
Author: Vincent-Aubé
Published: 10/26/2021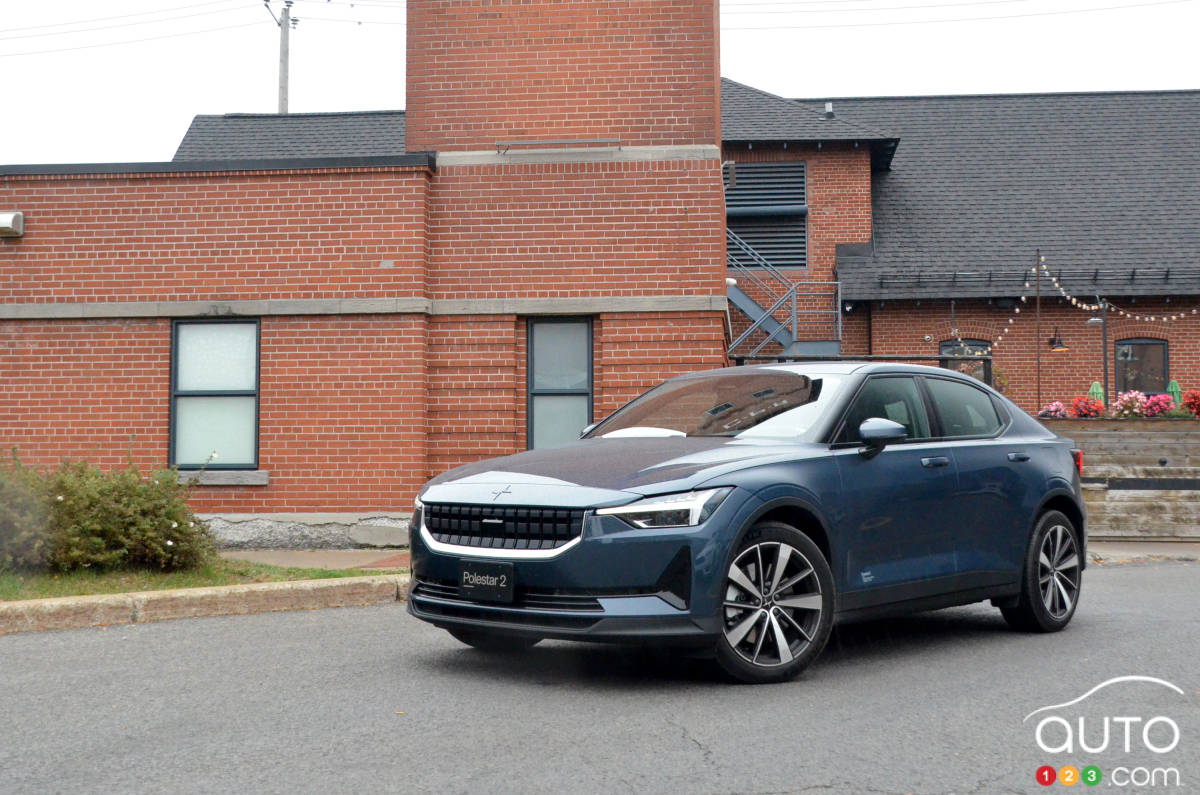 2022 Polestar 2 Long Range Single Motor Review: More Range, Less Power
Auto123 reviews the 2022 Polestar 2 Long Range Single Motor edition.
Barely a year ago, the Polestar brand set up shop in Canada with the goal of attracting customers with means who are interested in electric propulsion. While the impressive Polestar 1 plug-in hybrid coupe remains a rarity on our roads, the pure-electric Polestar 2 was positioned as an declared rival to the Tesla Model 3. The 2's dual engine allowed it to deliver blistering acceleration, but its 375-km range left something to be desired, especially when compared to the California-based automaker's very popular sedan.
For 2022, Polestar has upped the distance you can travel between charges with a remote update for its 2 (we're now talking 400 km for the Dual Motor version). In addition, it adds a variant with a single motor capable of covering a greater distance than the one with two. Simply called Polestar 2 Long Range Single Motor, this newcomer has qualities galore, but does it have enough to pull buyers away from the irresistible magnet that is Tesla?
Shopicar.com, 100% online, shop for your next car, buy online and get it delivered to you anywhere in Quebec!
A cheaper Polestar
With this new addition to the lineup - pending the arrival of reinforcements such as the Polestar 3 SUV - the brand is clearly on a mission to sell more vehicles, especially, here in Canada, in those provinces where government rebates can dull the pain of the sticker price. In Quebec, where this test drive was conducted, the new variant qualifies for an $8,000 rebate, a detail that roughly wipes out the applicable taxes with a price tag of around $51,000 (including preparation fees and taxes). That's not insignificant! On the other side of the country, the British Columbia government gives $3,000 to EV buyers.
Read more