2022 Hyundai Ioniq 5 Review: Throwing Down the Gauntlet
Author: Derek-Boshouwers
Published: 1/31/2022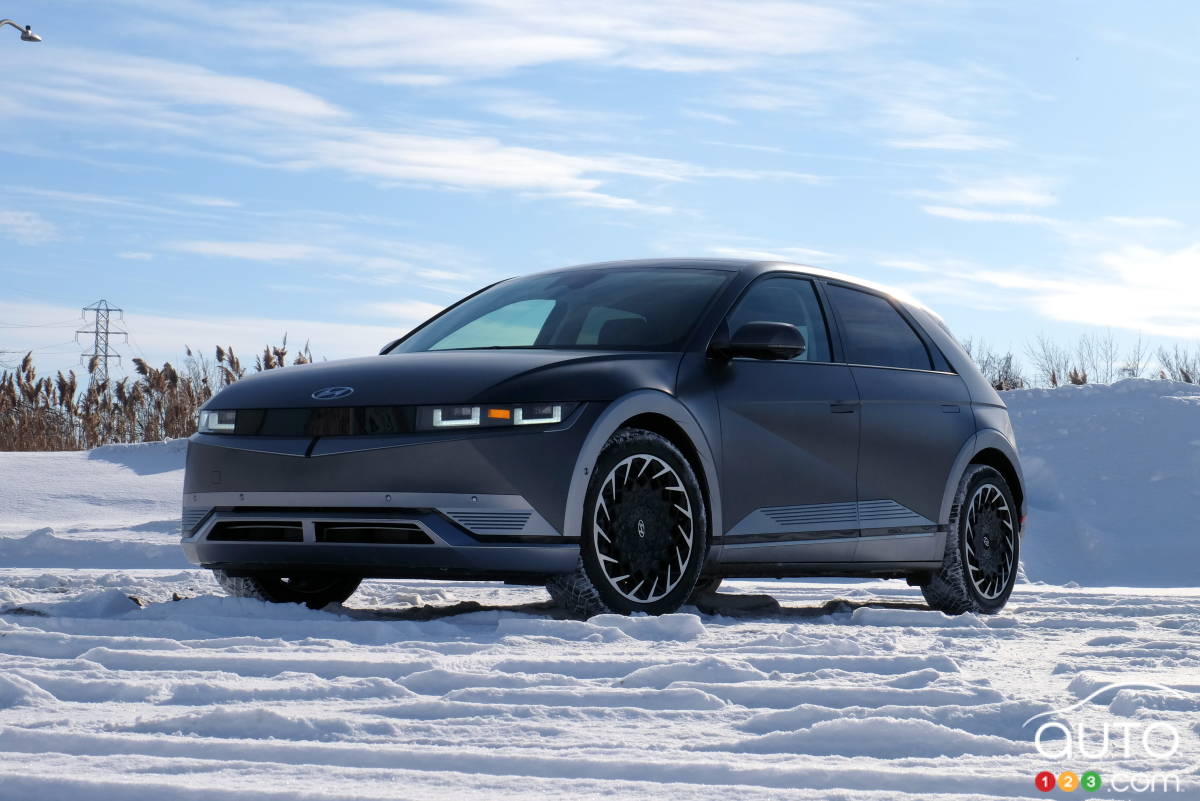 2022 Hyundai Ioniq 5 Review: Throwing Down the Gauntlet
Auto123 reviews the 2022 Hyundai Ioniq 5 all-electric crossover - in the dead of winter.
After Ford's much ballyhooed Mustang Mach-E, and after Volkswagen's ID.4, here comes another of the entries into the affordable all-electric crossover segment that many predict will be ground zero in the battle for the growing number of consumers readying to dip their toes into the EV waters.
The Hyundai Ioniq 5 frankly blew us and many other folks away with its retro-futuristic looks and minimalist interior when it did the auto show circuit a couple of years ago as a concept.
But the true test, as always, would come on the road. And that's where we are. In the dead of winter, no less, in the midst of a prolonged stretch of cold weather. Perfect for testing out a new EV's real-world abilities.
We mentioned here last week that we had observed a substantial reduction in range and charging speeds of electric vehicles we were testing when the temperature dipped to double-digit minus levels. Sure enough, when I picked up the Ioniq 5 Preferred Long-Range edition at the frigid start of my frigid-to-be week, the estimated range that accompanied the figure stating '98-percent charged' was 340 km. A quick look at the spec sheet confirmed a number I'd already looked up previously: 414, or the official range in km of this two-motor, AWD variant. That's a loss of about 13 percent, which is actually not much given the extreme cold. But then, it may have been recharged indoors, I thought. My week with the 2022 Ioniq 5 Preferred w/Ultimate Package would instruct me further on this question.
Read more