2022 BMW M240i xDrive Review: Now That's a Beemer!
Author: Daniel-Rufiange
Published: 2/21/2022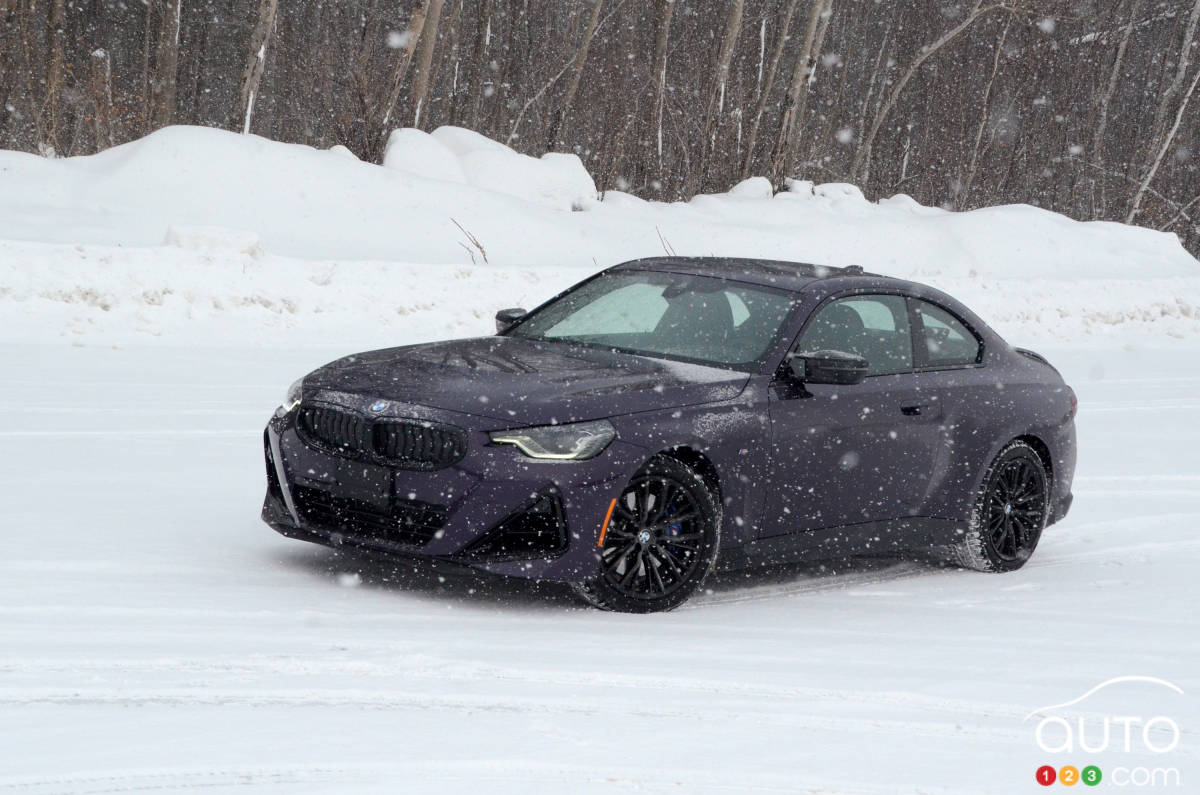 2022 BMW M240i xDrive Review: Now That's a Beemer!
Auto123 reviews the 2022 BMW M240i xDrive.
If you're at all interested in cars, and at all familiar with the marketing campaigns that surround them, you probably know all about BMW's longstanding devotion to delivering Sheer Driving Pleasure via The Ultimate Driving Machine. Clear enough.
Let's linger on that first one for a moment. It's no longer officially in use by BMW, by the way, though unofficially it's still a common sentiment expressed by fans of the brand. And certainly, it popped into my head more than once during my test drive of this 2022 BMW 2 Series, a devoutly fun-to-drive car.
In fact, ever since the automaker entered the small compact coupe category in 2008 with the 1 Series, that marketing slogan has been a mantra for BMW, to be followed to the letter, especially when it comes to versions powered by a wonderful inline-6 engine.
This BMW's latest entry in the compact coupe segment. Purists can rest assured, this BMW M240i xDrive has absolutely nothing to do with the BMW M235i xDrive Gran Coupe. The first is a rear-wheel drive car in character, while the second has four doors and is more of a "front wheel drive" type of car. Yes, it's true that both have "xDrive" in their respective nomenclature, which points to them featuring all-wheel drive, but that's the only real commonality between the two versions of the 2 Series.
Read more