BFGoodrich T/A K02 Tires Review, Part 2: A Winter, Survived
Author: Vincent-Aubé
Published: 4/29/2022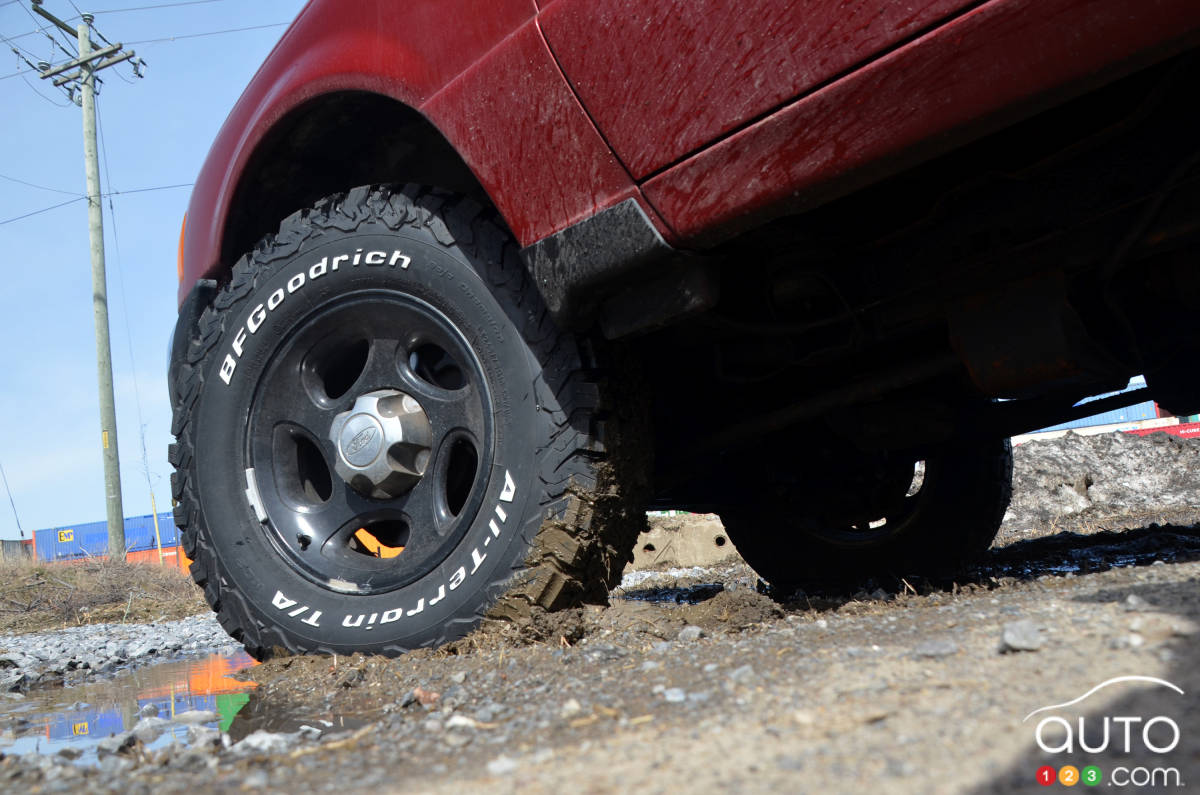 BFGoodrich T/A K02 Tires Review, Part 2: A Winter, Survived
Last fall, I bought this 2004 Ford Ranger XLT - a model I quite like, I must admit. There were the expected adjustments and fixits to be made on things under the hood of an older used vehicle, but after that, I understood in short order that the tires installed on the vehicle were not suited for this pickup. Though brand-new, the off-road tires were simply too big. I decided to go back to basics with a set of OEM-sized off-road tires calculated to fit by Ford's own engineers.
See also: BFGoodrich T/A K02 Tires Review, Part 1: All-Terrain Tires, All Year 'Round? Discuss
Winter-approved off-road tires?
I turned to BFGoodrich for tires to to wrap around the 16-inch rims of my latest toy. The T/A K02 tires, despite their modern design, seemed like a strong option given the type of use I was planning to make of this old-timer truck. You see, my job as an automotive journalist requires me to drive several vehicles a month, but occasionally, I like to sit behind the wheel of an unsophisticated vehicle like the old Ranger, a generation of the truck sold on the market until 2011.
Let's be honest: Compared to modern vehicles, this truck really doesn't have obvious qualities going for it: it suffers from questionable comfort, poor fuel economy, basic equipment, so-so handling, etc, etc. On the other hand, this simple truck has the advantage of far less cocoonish than a luxury SUV. Meaning, you can feel all the imperfections of the road, the wind and, yes, how the tires behave under the weight of the vehicle.
So, I decided to try driving twelve months a year with only one set of tires, since my annual mileage was going to be quite limited anyway. What's the point of having eight tires on two sets of wheels for a vehicle that doesn't get as much use as the everyday car? Plus, I was especially curious to see how the off-road tires would perform in the middle of winter. And it proved quite a test, because our 2021-2022 winter was harsher than average.
Read more