2022 BMW 330e Review: 3,200 km in a 3 Series Hybrid, Touring Version, part 2
Author: Auto123.com-
Published: 5/16/2022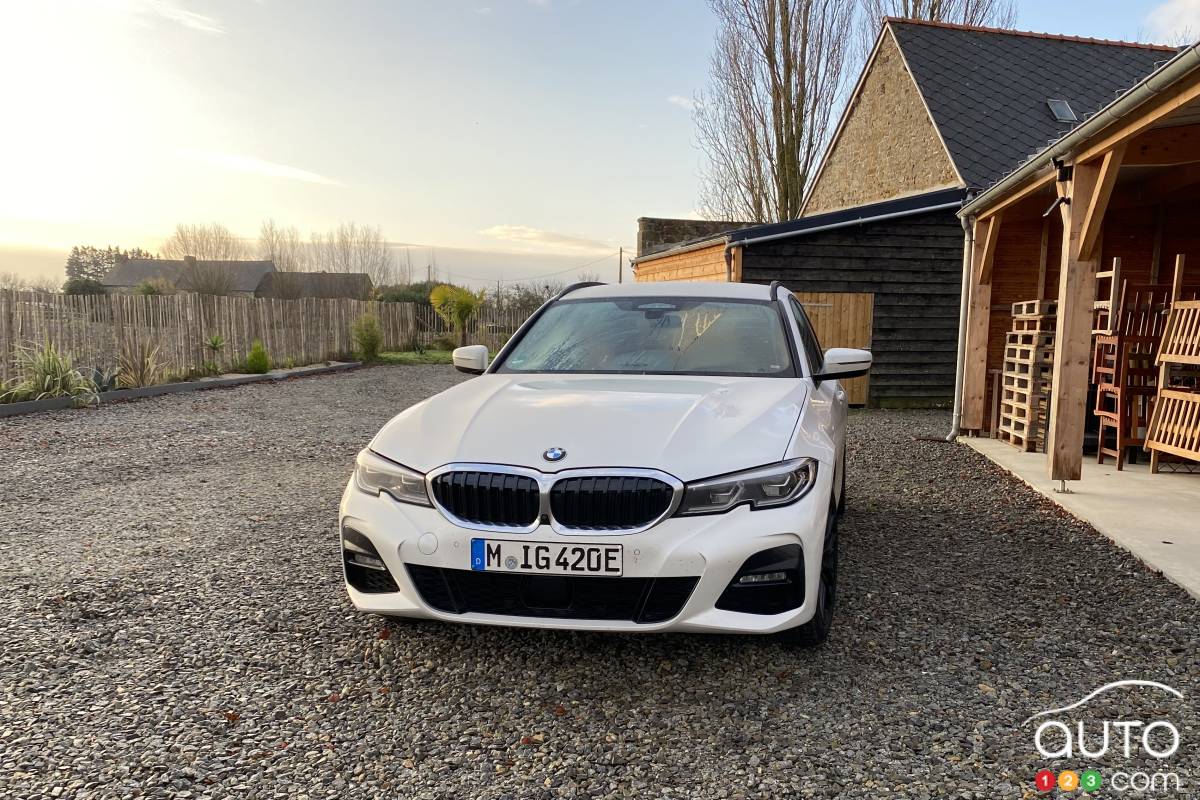 2022 BMW 330e Review: 3,200 km in a 3 Series Hybrid, Touring Version, part 2
Auto123 puts the 2022 BMW 330e Touring to the test! Today, the second of two parts of our European journey.
See also: 2022 BMW 330e Review: 3,200 km in a 3 Series hybrid, Touring Version, Part 1
No stress
One advantage of having a plug-in hybrid vehicle is that you can use it just like a hybrid vehicle without stressing about charging it. During our travels, we had tried several times to test the French charging stations without ever succeeding in plugging in. Not because of a lack of stations, but simply because the number of electric vehicles is so much higher in Europe that finding an available station can be a challenge.
On several occasions we thus found ourselves in front of charging stations that were already taken or out of order. It didn't help that these terminals could not charge two vehicles at the same time. No choice but to wait, and sometimes we didn't have that luxury.
Fortunately, we could rely on the gas in our tank to keep going. So that became our pattern: get lucky and find a station, which meant driving around town in full electric mode; use up the available charge, and then go straight hybrid, letting the internal combustion engine take over, along with energy recovered from braking, all managed automatically by the onboard system. No fuss no muss.
Read more